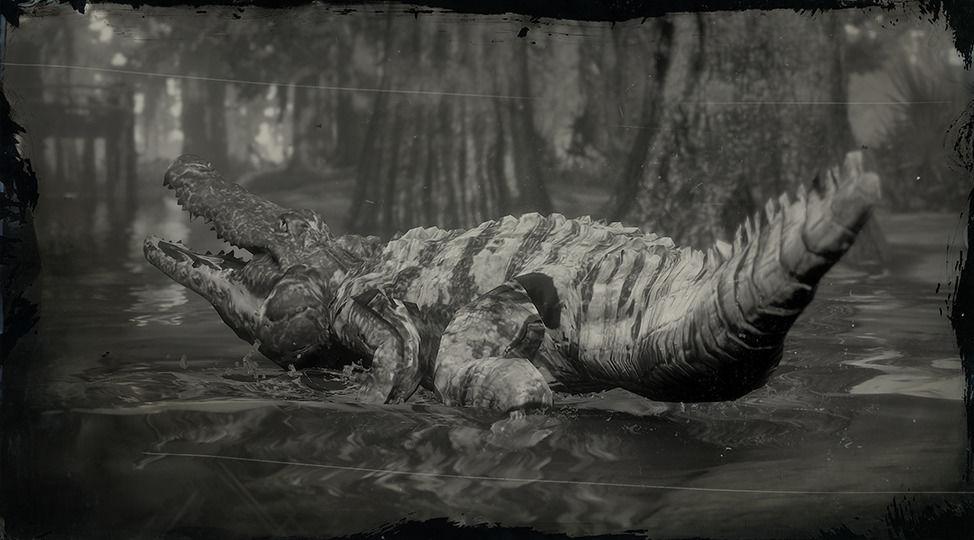 The Legendary Bull Gator is native to the swampland near Lagras, Bayou Nwa. The alligator can be easily spotted by its large size and its albino scales. As a carnivorous apex predator, it feeds on fish, birds, amphibians and mammals. A Bow with Improved Arrows, or a long scope rifle, is considered to be the best weapon for hunting this alligator. Killing this animal will give you the opportunity to craft a rare talisman.
Hunting Details: The Legendary Bull Gator yields an alligator tooth that can be used in crafting. Use a Bow with an Improved Arrow for a clean kill.
Notes

This animal species is not required for "Zoologist" and "Skin Deep" Achievements. This Legendary Animal is one of a kind: once you kill it, it will not appear again.

Scientific Name

Alligator mississippiensis
Map Location
Where to find the Legendary Bull Gator in Red Dead Redemption 2 (Legendary Animals Map Location / Habitat):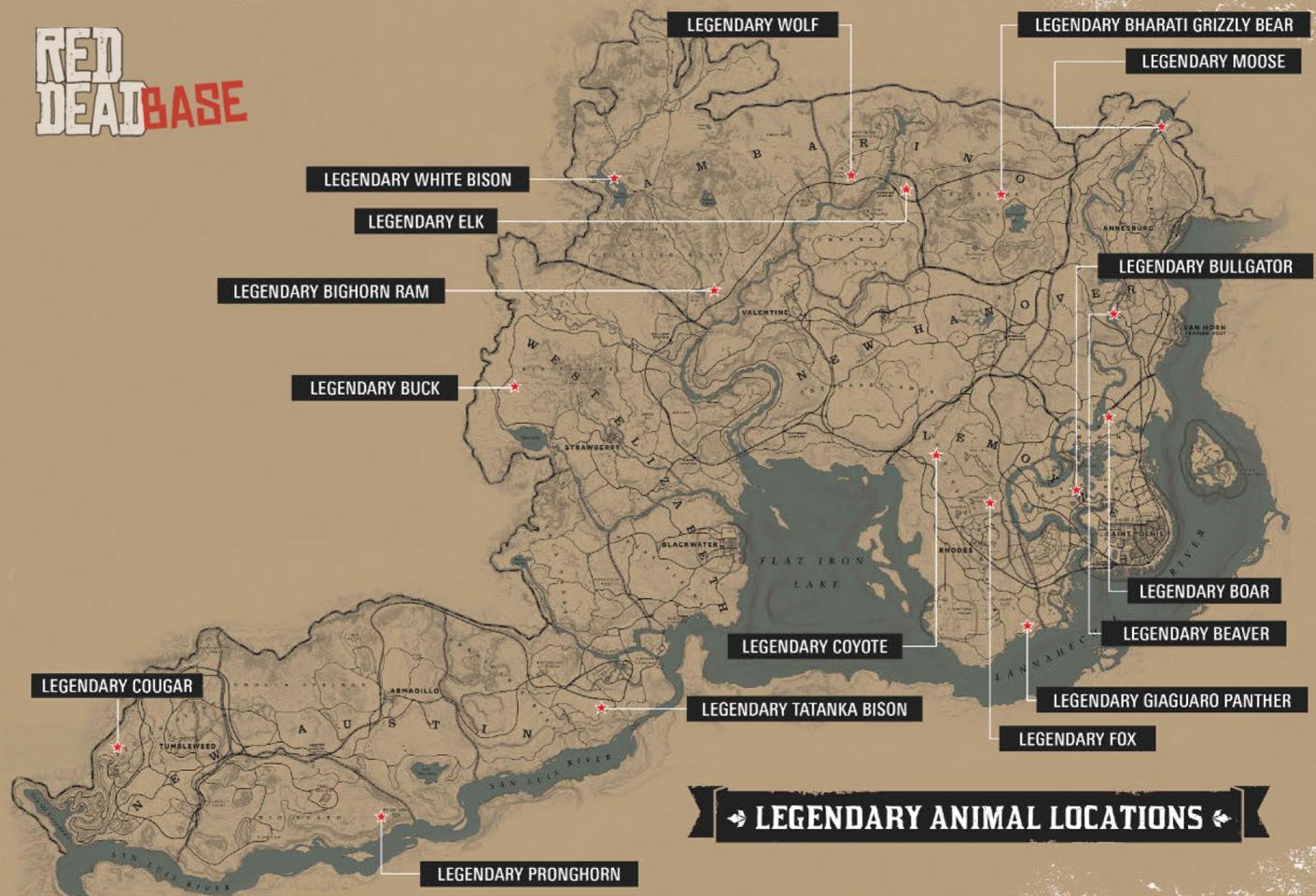 Screenshots
Artworks
Coming soon.