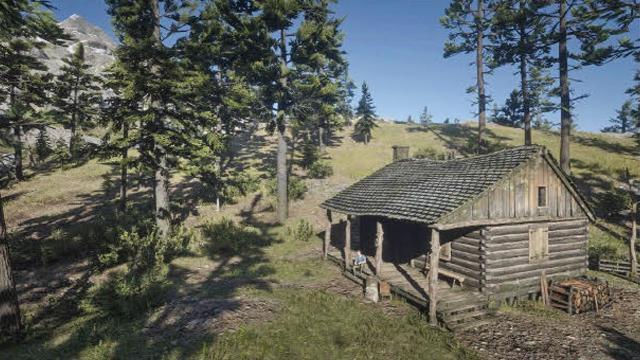 Geology for Beginners (Rock Carvings Collectible) is a Strangers side mission in Red Dead Redemption 2 given by Francis Sinclair.
The mission becomes available after completing Chapter 2 in the RDR2 Story Mode.
Geology for Beginners (Rock Carvings Collectible) Mission Walkthrough
Geology for Beginners - Part I
Francis Sinclair asked you to help find rock carvings hidden throughout the world, for reasons he can't explain. Once found, the carving locations can be mailed back to Francis from any Post Office.
Rock Carvings are large designs engraved into stone that you need to find throughout the world to complete "Geology for Beginners".
This mission begins when you speak to Francis Sinclair, a stranger seated outside his cabin to the northwest of Strawberry. He asks you to locate 10 of these carvings and to send him their coordinates by post.
Rock Carvings Locations
At the top of Mount Hagen, in the Grizzlies West
On a rock ledge a few steps to the north of a wooden bridge that runs across Whinyard Strait, just north of Window Rock
On a rock ledge near the top of the tall cliff overlooking Dakota River
On a ledge just beneath the cliff edge, almost directly above a rope bridge spanning the Dakota River
On the southwest shore of Owanjila Lake
Near the peak of Mount Shann
On a cliff that overlooks the burned-out settlement, just southwest of Horseshoe Overlook
At the edge of the plateau that overlooks Heartland Overflow (head shout from Moonstone Pond)
On a rock ledge close to the top of Roanoke Ridge, directly east from the Deer Cottage
Near the east shore of Elysian Pool
Geology for Beginners - Part II
Upon returning to the Sinclair house in Big Valley, Francis Sinclair's mother answers the door...
After mailing the tenth set, you can complete the assignment by reading his invitation and visiting him again at his cabin.
You can pick up the old brass compass - an ingredient required to craft the Raven Claw Talisman at a fence.
.
Geology for Beginners (Rock Carvings Collectible): Mission Info
Mission Type

Stranger Side Mission

Mission Giver

Francis Sinclair

Location

North-west of Strawberry (Big Valley, West Elizabeth)

Available After Mission (Story Mode)
Rewards

Kentucky Bourbon; $10.00; Rock Statue; Old Brass Compass (allows to obtain the Raven Claw Talisman)

Notes

This Stranger quest begins the Rock Carvings Collectibles activity
Geology for Beginners (Rock Carvings Collectible) Video Walkthrough