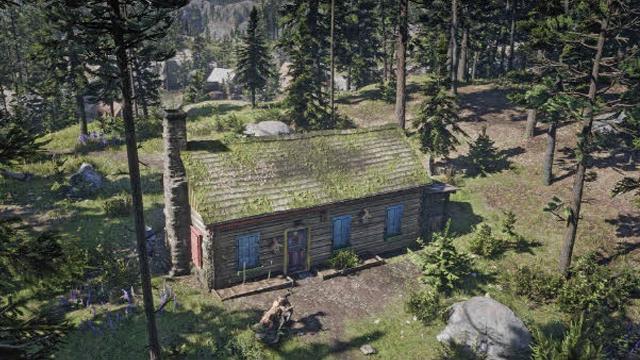 Mission Information
Mission Type

Stranger Side Mission

Mission Giver

Mrs. L. Hobbs

Location

Various Post Offices / Train Stations

Available after Mission

Chapter 2
Notes

This Stranger quest begins the Hunting Requests activity.

Reward

$490.00; Squirrel Statue; Unlocks the "It's Art" Trophy / Achievement.
Walkthrough
Part I
During your travels, you will notice Hunting Requests (similar to bounty posters) displayed at the Post Office or Train Station in five different towns: Valentine, Rhodes, Strawberry, Saint Denis and Van Horn.
There are five notices in total in this mission, but you can only collect one at a time; the stage that you trigger is the same irrespective of where you acquire it. Each notice features a list of animal carcasses requested by Ms. Hobbs. If you obtain these and mail them to her, you will receive a reward and unlock the next notice.
Note that you need to secure carcasses that are in perfect condition. This means that you must track animals of pristine quality and take them down with perfect kills. For further advice, see the Red Dead Redemption 2 Hunting Guide.
After you fulfill all five orders (which can be achieved during Epilogue 1 at the earliest), you will receive a letter of invitation to the cottage of Ms. Hobbs, which is found just northeast of Strawberry When you visit her, she will give you a final reward: a Squirrel Statue that you can put on display at Beecher's Hope.
---
Hunting Request #1
1 Perfect Rabbit Carcass
1 Perfect Squirrel Carcass
Reward: $50.00
---
Hunting Request #2
1 Perfect Cardinal Carcass
1 Perfect Rat Carcass
1 Perfect Woodpecker Carcass
Reward: $70.00
---
Hunting Request #3
1 Perfect Chipmunk Carcass
1 Perfect Opossum Carcass
1 Perfect Oriole Carcass
1 Perfect Robin Carcass
Reward: $100.00
---
Hunting Request #4
1 Perfect Songbird Carcass
1 Perfect Sparrow Carcass
1 Perfect Toad Carcass
1 Perfect Skunk Carcass
1 Perfect Bullfrog Carcass
Reward: $120.00
---
Hunting Request #5 (available from Epilogue 1)
1 Perfect Cedar Waxwing Carcass
1 Perfect Bat Carcass
1 Perfect Blue Jay Carcass
1 Perfect Crow Carcass
1 Perfect Beaver Carcass
Reward: $150.00; Squirrel Statue
---
Part II ("It's Art" Trophy / Achievement)
The second part of the mission will only be available after completing the main story of Red Dead Redemption 2 (after completing the Epilogue).
At that point you can proudly display the Squirrel Statue at Beecher's Hope, on a shelf above the living room's mantelpiece. However, someone will be less impressed with your taste in decoration. On subsequent visits to the house, you will find that the statue has been moved.
Your goal is then to retrieve it and return it to its rightful place as many times as it will take for others to appreciate art... After finding the statue for the sixth and last time, you will unlock the "It's Art" Trophy / Achievement.
Squirrel Statue Locations (in order):
Chest in John's Bedroom
Chimney in John's Bedroom
Chest in Uncle's Room
Wheelbarrow in the Sheep Pen
Chest in the Barn
On top of Mount Shann (Big Valley, West Elizabeth)


Video