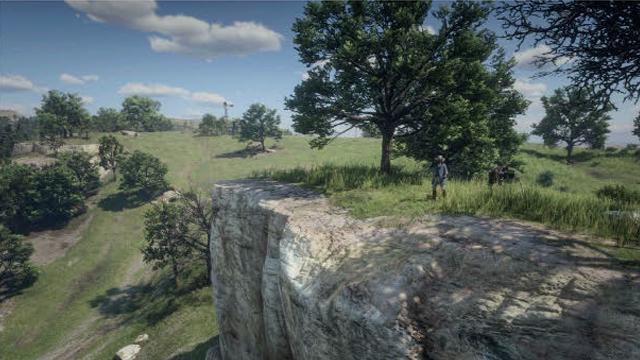 Mission Information
Mission Type

Stranger Side Mission

Mission Giver

Máximo Cristóbal Valdespino

Location

West of Flatneck Station (The Heartlands, New Hanover)

Available After Mission (Story Mode)
Notes

This Stranger quest begins the Treasure Hunt activity for Jack Hall Gang treasure.

Rewards

2 Gold Bars (each worth $500.00)
Walkthrough
Jack Hall Gang Treasure Map 1
To begin this assignment you first need to speak to Máximo Cristóbal Valdespino, a stranger looking through binoculars found a short distance to the west of Flatneck Station. He is is a self-proclaimed famous explorer.
He will offer to sell you a treasure map of the location where Jack Hall Gang's gold is stashed, asking for $10. If you decline, he will lower his price to $5. You can always rob him instead if you prefer, though this will cost you a little honor.
If you fail to retrieve the map from Maximo (for example by killing him and not looting his body), you will be able to purchase it from a fence.
Jack Hall Gang Treasure Map 2
If you open your satchel and consult the first Map, you might recognize Caliban's Seat, just north of Horseshoe Overlook. From the top of the cliff you can traverse narrow ledges to reach a crack in the wall, inside which the second map awaits.
Jack Hall Gang Treasure Map 3
The second Jack Hall Gang map leads you to Cotorra Springs, directly west of Bacchus Bridge. The third map is hidden in one of the piles of rocks close to the geysers.
Jack Hall Gang Treasure
The third map shows a location called O'Creagh's Run, far to the north of Emerald Station, in the Grizzlies East. Swim to the small island in the middle of the lake and inspect the bushes to find the Jack Hall Gang treasure hidden under a rock, and obtain 2 Gold Bars in the process.
Video