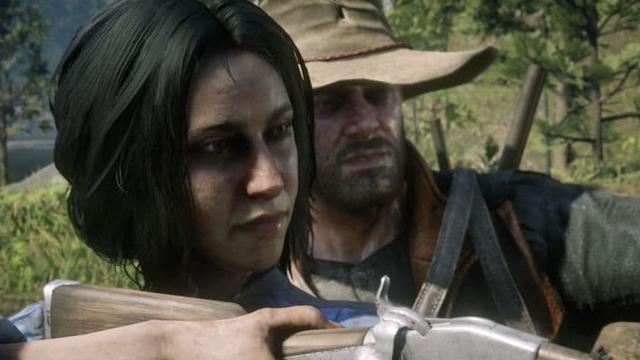 The Widow of Willard's Rest is a Strangers side mission in Red Dead Redemption 2 given by Charlotte Balfour.
The mission becomes available after completing A Fork in the Road in the RDR2 Story Mode.
The Widow of Willard's Rest Mission Walkthrough
Part I.
Arthur runs into a widowed woman mourning her husband in the wilderness.
This house is situated near the northeast edge of the world map. You can interact with the lone occupant, widow Charlotte Balfour, after you complete the "A Fork in the Road" story mission.
Arthur shows her how to hunt and thus provide for herself.
Part II.
Charlotte works on her aim with a little help from Arthur.
If you come back at least two days late, Arthur will give Charlotte a shooting lesson. She is very thankful and invites Arthur inside to have something to eat.
Part III.
Arthur makes his way back to Charlotte's homestead for one last check-in.
On a subsequent visit at least four days later, Charlotte is found in a much better living condition.
Charlotte will invite you to help yourself to any of the collectibles available in her house.
The Widow of Willard's Rest: Mission Info
Mission Type

Stranger Side Mission

Mission Giver

Charlotte Balfour

Location

Willard's Rest (Roanoke Ridge, New Hanover)

Available After Mission (Story Mode)
The Widow of Willard's Rest Video Walkthrough