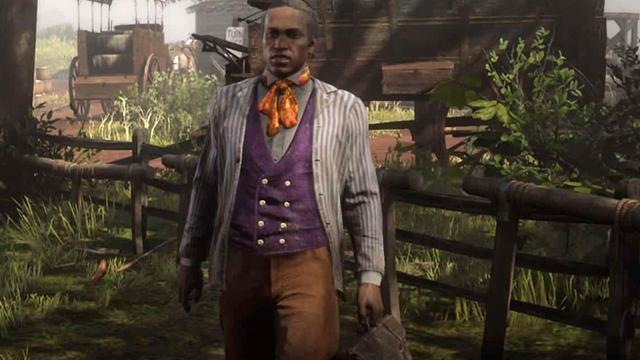 No Good Deed is a Strangers side mission in Red Dead Redemption 2 given by Dr. Alphonse Renaud.
The mission becomes available after completing American Distillation in the RDR2 Story Mode.
Can be started only between 6am and 6pm.
No Good Deed Mission Walkthrough
Alphonse Renaud, a traveling doctor, needs help recovering his medical wagon from a group of thugs.
You will find this stranger seated on a wooden crate to the northeast of the Rhodes saloon. After the cutscene, ride to the waypoint to the northeast.
The wagon you're looking for is by the river on the southwest side of Macomb's End. To reach it, though, you will need to defeat a group of thugs. Stealth is not an option here, so approach from the front, pick off a target to start the fight, then take cover behind a tree.
Push forward whenever the coast is clear until all men arc down, then drive the wagon back to the doctor. A couple of mounted foes will attack you during the journey back, but these pose no real danger.
No Good Deed: Mission Info
Mission Type

Stranger Side Mission

Mission Giver

Dr. Alphonse Renaud

Location

Rhodes (Scarlett Meadows, Lemoyne)

Available After Mission (Story Mode)

How To Unlock

Can be started only between 6am and 6pm.
Rewards

Special Health Cure Pamphlet
No Good Deed Video Walkthrough