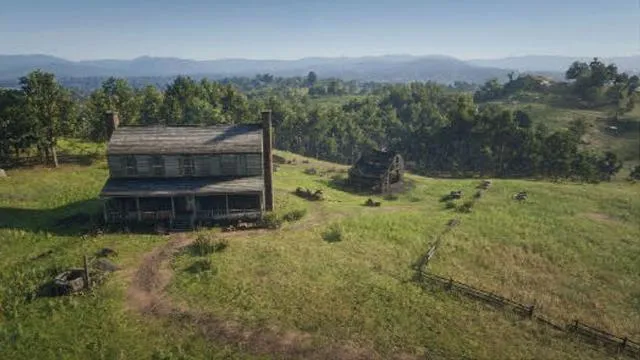 The Iniquities of History is a Strangers side mission in Red Dead Redemption 2 given by Jeremiah Compson.
The mission becomes available after completing An Honest Mistake in the RDR2 Story Mode.
The Iniquities of History Mission Walkthrough
The Iniquities of History - Part I
Jeremiah Compson laments the life he should've lived, and what's become of his family home.
This stranger, Jeremiah Compson, lies on a bench outside the train station in Rhodes.
The Iniquities of History - Part II
While looking for Jeremiah Compson's possessions inside his family home, the truth of his situation becomes clear.
After speaking to him, make your way to his old house to the north. Enter it via the back door and start looking for Compson's belongings.
The first one, the antique pocket watch, rests on the fireplace in the living room. There are also four letters that you can collect to learn a little more about Jeremiah.
Next, head to the second fireplace: when you examine the photo on it, two thugs armed with knives will appear. You can fight fair and square, alternating between blocks and counters, or draw a weapon to take them down with instant headshots.
After the fight, pick up Compson's broken pistol and walk to the trap door in the parquet floor. Open it and head downstairs to find a secret basement, where the ledger awaits (along with a diary).
Once you have all three items, speak to Jeremiah at the waypoint. Note that you will gain honor if you kill him after confronting him.
.
The Iniquities of History: Mission Info
Mission Type

Stranger Side Mission

Mission Giver

Jeremiah Compson

Location

Rhodes (Scarlett Meadows, Lemoyne)

Available After Mission (Story Mode)
The Iniquities of History Video Walkthrough
.