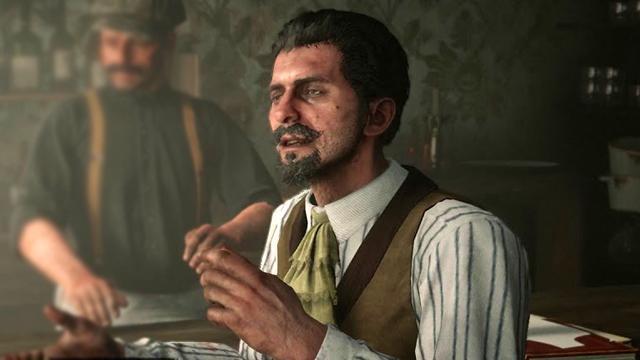 The Artist's Way is a Strangers side mission in Red Dead Redemption 2 given by Charles Châtenay.
The mission becomes available after completing The Joys of Civilization in the RDR2 Story Mode.
The Artist's Way Mission Walkthrough
The Artist's Way - Part I
Make a friend in the bar by buying him a drink.
The stranger behind this mission strand is found at Doyle's Tavern in Saint Denis.
The Artist's Way - Part II
An angry husband threatens Châtenay, claiming he slept with his wife.
One in-game day after the first encounter, you can meet Charles Chatenay again - this time in a precarious situation in a back alley at the heart of the city. Deal with the man pointing a gun at Chatenay to save him.
The Artist's Way - Part III
Châtenay unveils his latest work, at the gallery in Saint Denis.
Another 24 in-game hours later, pay him a visit at the nearby art gallery between 6am and 6pm. Assist him during the brawl, then walk with him.
The Artist's Way - Part IV
Disguised as a prostitute, Châtenay makes his way to the docks to escape Saint Denis, and the angry locals, on a boat.
Finally, 48 in-game hours later, you will find him disguised as a woman close to the gunsmith, where he will need you to escort him to the docks. Just as you reach his ship, a few men will attack. Punch them with a firearm equipped to knock them out instantly.
After two in-game days, you will receive a letter from Charles; he informs you that the drawing he gave you during the opening cutscene is now worth much more. Feel free to sell it at a fence if you need money.
The Artist's Way: Mission Info
Mission Type

Stranger Side Mission

Mission Giver

Charles Châtenay

Location

Saint Denis, north-east (Bayou Nwa, Lemoyne)

Available After Mission (Story Mode)
The Artist's Way Video Walkthrough