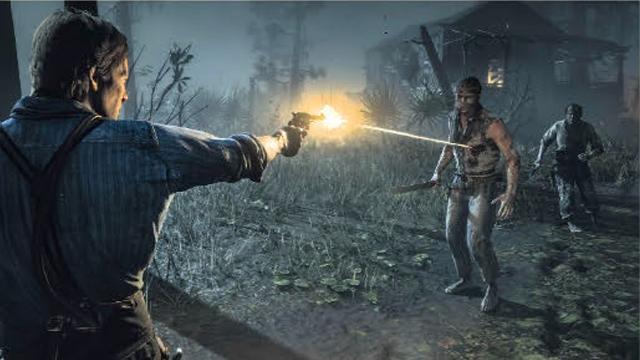 Mission Information
Mission Type

Stranger Side Mission

Description

In Bluewater Marsh, a Cajun needs help defending his property from the Night Folk.

Location

Bayou, north-west of Lagras

Available after Mission

Chapter 2
Notes

To activate this mission, complete either "Torch Procession", "Stalking Shadows", "Spooked Horse", or "Voice" chance encounter. Only available between 10 PM and 5 AM.
Walkthrough
After completing any of the chance encounters listed above, head to this stranger at night time - he has set up camp in the Bayou, just northwest of Lagras. Listen to his story and agree to help him.
Follow him until you reach his property. A handful of Night Folk occupy the area: take the first one by surprise, then pick off the others as they sprint in your direction with instant headshots.
After you enter the house, reinforcements arrive. Take cover behind the railing and dispatch them one by one, prioritizing those who wield machetes - these can potentially kill you with a single blow.
Video