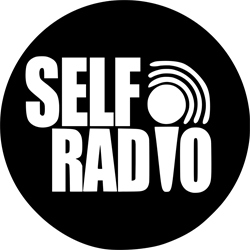 Self Radio is a custom radio station featured in Grand Theft Auto V and GTA Online exclusively as part of the PC edition of the game.
It allows players to listen to their own music on the in-game radio. Like GTA IV's Independence FM, the supported file types are .wma, .mp3 and .m4a.
Players have a few different options for listening to their custom music: the songs can be played sequentially, shuffled, or have the game integrate them into a radio experience with fictional advertisements and DJ commentary by Cliff Lane and Andee.
All user-inputted songs on Self Radio cannot be added to any clip with the Rockstar Editor.
Self Radio Info
Radio Host

Cliff Lane & Andee
Release Date

April 14, 2015

Game Edition

GTA OnlineGTA V Story Mode

Platforms

PC