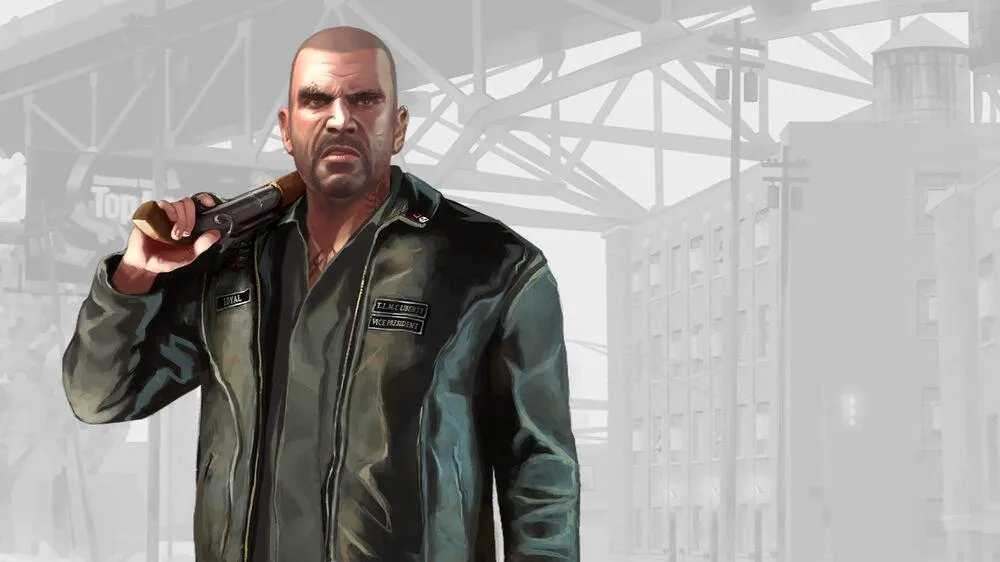 Jonathan "Johnny" Klebitz is the playable protagonist of GTA IV: The Lost and Damned. He is also a supporting character in Grand Theft Auto IV and The Ballad of Gay Tony.
Johnny is the vice president of The Lost MC, a motorcycle club based out of Acter. He is the leader of the group while Billy Grey is incarcerated. During the events of the game, Billy is released and pushes Johnny down the pecking order in terms of group leadership.
Johnny finds himself in the middle of a vicious turf war with rival gangs for control of a city torn apart by violence and corruption.
Johnny Klebitz: Character Info
Game Edition

Grand Theft Auto IVGTA IV: The Lost and DamnedGTA IV: The Ballad of Gay Tony
Role

Supporting Character

Role in TLAD

Main Protagonist

Playable

Role in TBoGT

Supporting Character

Gender

Male

Born In Year

1974 (34 years old in 2008)

Nationality

United States

Location

Acter, Tudor, Alderney

Occupation

Drug Dealing; President of the Lost MC; Murder for hire; Vehicle theft; Illegal racing; Gambling; Jewel Thief

Also Known As

Johnny The Jew; Klebitz The Heeb; Pres; Klebitz-o-witz

Performer / Actor

Scott Hill

Affiliation

Clay Simons Jim Fitzgerald Terry Thorpe The Lost MC

Property / Safehouse

Lost MC Clubhouse Brian Jeremy's Safehouse
Johnny Klebitz: Appearances
Appearances in Story Missions:
Johnny Klebitz Screenshots
Johnny Klebitz Artworks
Johnny Klebitz: Videos