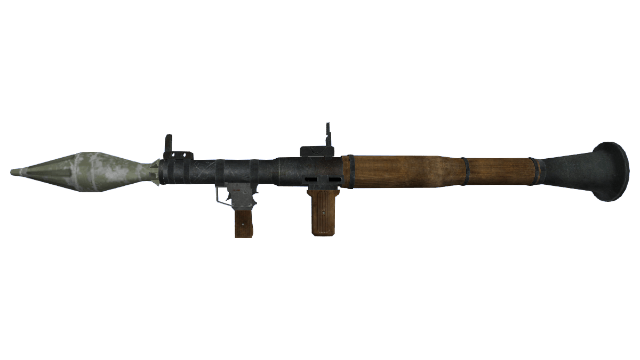 The RPG is a Heavy weapon featured in Grand Theft Auto IV & Episodes.
The design of the RPG in GTA IV is based on a real life RPG-7.
How to get the RPG in GTA IV:
In GTA IV, the RPG can be purchased from Underground Gun Shops for a price of $15,000.
It can also be obtained from friend Terry Thorpe (TLAD), Armando Torres (TBoGT), for a price of $10,000.
The RPG can also be found and picked up around the map (see the spawn locations in the "Appearances" section below).
RPG Description:
This classic anti-tank, rocket propelled grenade launcher was first used by the Soviets back in 1961. It has remained popular ever since because of its durability and low cost.
RPG Statistics
Damage

100.00

Accuracy

Decent

Range

100

meters

Reload

2.1

seconds
RPG: Information
Weapon Type

Heavy

Available from

Underground Gun Shops

Terry Thorpe (TLAD)

Armando Torres (TBoGT)

Story Mode Price

$15,000

Friend Price

$10,000

Based on (Real Life)

RPG-7
Notable Owners

Johnny KlebitzLittle JacobLuis Fernando LopezNiko Bellic
RPG: Appearances
Game Edition

Grand Theft Auto IV & Episodes
Map Locations (Spawn Areas)

Here is where to find the RPG in Grand Theft Auto IV & Episodes:

Northwood
Castle Gardens
Alderney City
Acter Industrial Park

Used By:

All Protagonists
Little Jacob

Appearances in Other Games