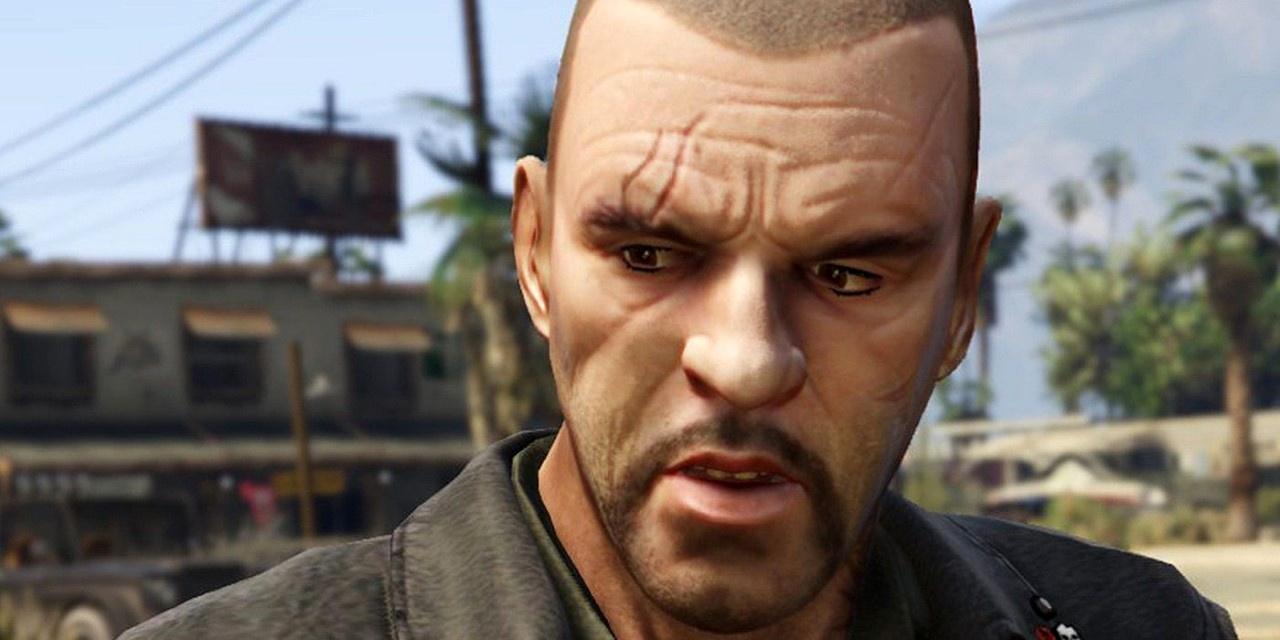 Johnny Klebitz appears as a Minor Character in Grand Theft Auto V.
Johnny Klebitz is the former leader of the Alderney Chapter of The Lost MC, and the protagonist of GTA IV: The Lost and Damned.
At some point between 2008 and 2013, Johnny and a few members of the Lost MC relocated to Blaine County, setting up a new chapter. The gang became heavily involved in drugs and arms trading, and Johnny soon became addicted to meth. During this time, he got back together with Ashley Butler, and the gang became affiliated with Trevor Philips.
As Trevor often had sex with Ashley, Johnny went to confront him. Trevor, who had just found out about Michael Townley's survival, snapped and retaliated by throwing Johnny to the ground, smashing a beer bottle over his head, and stomping him to death.
The character of Johnny Klebitz also appears in Grand Theft Auto IV.
Johnny Klebitz: Character Info
Role

Minor Character

Gender

Male

Born In Year

1974 (39 years old in 2013)

Nationality

United States

Location

Acter, Tudor, Alderney (formerly); Sandy Shores, Blaine County (San Andreas)

Occupation

The Lost motorcycle club

Also Known As

Johnny; Johnny K

Performer / Actor

Scott Hill

Family

Affiliation

Clay SimonsTerry Thorpe The Lost MC
Johnny Klebitz: Appearances
Game Edition

GTA V Story Mode

Platforms

PC

PlayStation 4

Xbox One

PlayStation 3

Xbox 360
Appearances in Story Missions: