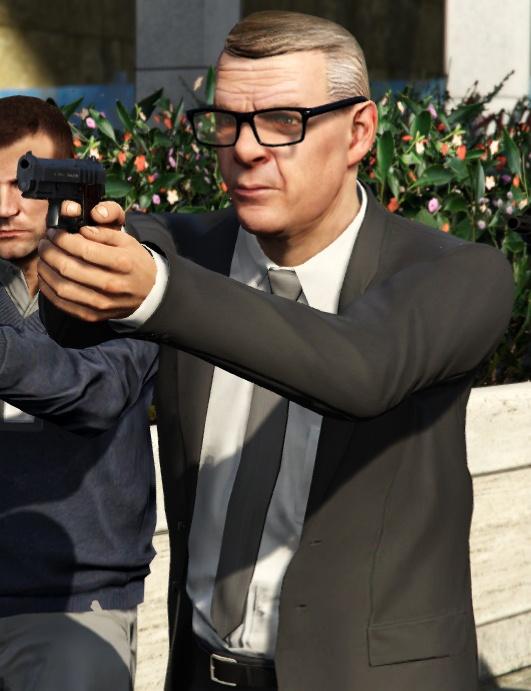 Agent ULP appears as a Minor Character in Grand Theft Auto V, as well as a character in GTA Online.
Agent ULP is a high-ranking IAA official who once worked at the agency's front company "United Liberty Paper" as a liaison for both agents and "hired help" in Liberty City. He's since been transferred to Los Santos.
In Grand Theft Auto: V, agent ULP appears in Monkey Business and in The Wrap Up, and is involved in the shootout between the IAA, the FIB and Merryweather Security.
In 2017, Agent ULP reappears in the events of the Doomsday Heist. The Protagonists need to rescue him from the Russians and then escort him to the IAA hideout. It is then revealed that Agent ULP's name is Bernard.
The character of United Liberty Paper Contact also appears in Grand Theft Auto IV.
Agent ULP: Character Info
Role

Minor Character

Gender

Male

Nationality

United States

Occupation

IAA Agent; United Liberty Paper Executive (Front)

Vehicle
Agent ULP: Appearances
Game Edition

GTA OnlineGTA V Story Mode

Platforms

PC

PlayStation 4

Xbox One

PlayStation 3

Xbox 360
Appearances in Story Missions: