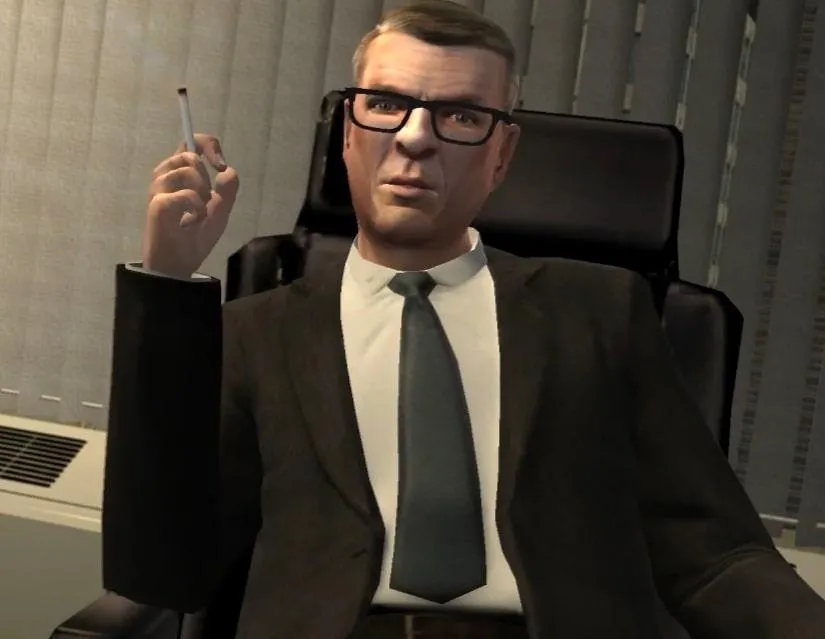 United Liberty Paper Contact appears as a Supporting Character in Grand Theft Auto IV.
The ULP contact is an undercover government agent working for the United Liberty Paper, a front for the IAA.
He blackmails Niko to work for the ULP and do "country-protecting work", having knowledge of his crimes. As a reward for his service, the IAA find and bring Darko Brevic into the country for Niko.
The character of Agent ULP also appears in Grand Theft Auto V.
United Liberty Paper Contact: Character Info
Game Edition

Grand Theft Auto IV
Role

Supporting Character

Gender

Male

Nationality

United States

Location

Algonquin, Liberty City

Occupation

IAA Agent; United Liberty Paper Executive

Also Known As

Bernard

Performer / Actor

Milton James

Vehicles

Maverick

Weapons

Pistol
United Liberty Paper Contact: Appearances
United Liberty Paper Contact Missions in Grand Theft Auto IV:

Appearances in Story Missions: