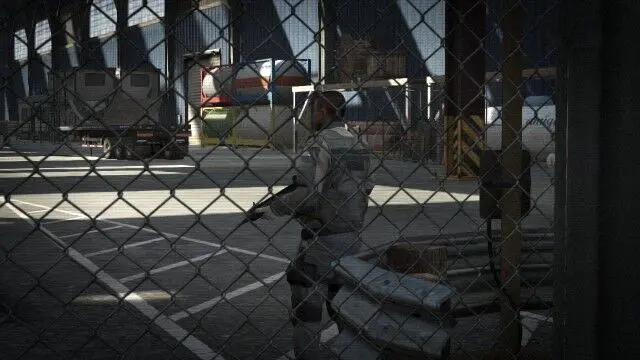 The Merryweather Security is an organization featured in Grand Theft Auto V and GTA Online.
Merryweather Security is a "private military and security company" that appears as a main antagonist group in Grand Theft Auto V.
It is actually a mercenary group, divided in several divisions, determined by the uniform and equipment they carry:
a Security Division (similar to Gruppe Sechs), using Merryweather Dilettantes and walking with guard dogs.
A paramilitary force division, consisting of operatives trained for high-risk tasks, wearing heavy equipment and weaponry.
Chem Security, seen operating around the Humane Labs and Research.
They appear in several missions and are central in the game's storyline, being tough enemies for the three protagonists.
Merryweather Security: GTA V Info
Group Type

Faction

Faction Type

Paramilitary; Private Security

Nationality

United States

Location

Los Santos Naval Port, Elysian Island

Occupation

Private Security; Couriership; Assassination; Escorts

Also Known As

Merryweather Security Consulting

Members

Devin Weston

Affiliation

Devin WestonMolly Schultz

Vehicles

AnnihilatorAnnihilator StealthAPC TankAvengerBarracksBrickadeBuzzardBuzzard Attack ChopperCargo PlaneCargobobChernobogContenderCuban 800DilettanteDinghy (4-seater)DuneEnduroFreight TrainFroggerInsurgentInsurgent Pick-upMaverickMesaP-996 LAZERPackerPatriotRhino TankSavageTitanValkyrie
Merryweather Security: GTA V Appearances