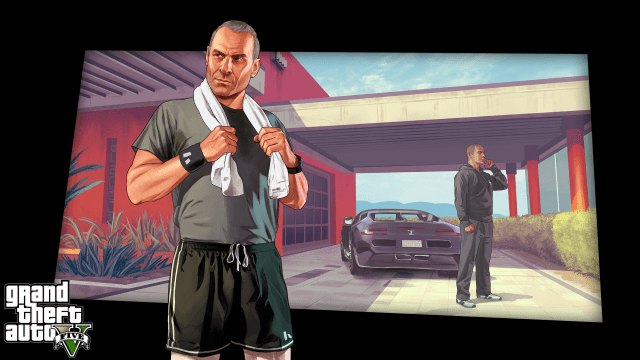 Devin Weston appears as a Major Character and Antagonist in Grand Theft Auto V.
Devin Weston is a corrupt and influential billionaire, who owns various businesses in San Andreas.
He has a private army in the form of the Merryweather Security Consulting firm, and he blames Michael for interfering with his businesses.
Weston is considerably pompous, egotistical, narcissistic, arrogant, charismatic, temperamental, and over-the-top. He enjoys constantly reminding the protagonists that he is far wealthier than they are, and that his affluence allows him to do as he pleases.
Devin Weston: Character Info
Gender

Male

Born In Year

1962 (51 years old in 2013)

Nationality

United States

Occupation

Devin Weston Holdings

Location

Mansion, Buen Vino Road, Tongva Hills, Los Santos County

Affiliation

Molly SchultzSteve Haines

Playability

Director Mode

Vehicle

Also Known As

Devo
Performer / Actor

Jonathan Walker
Devin Weston: Appearances
Game Edition

GTA V Story Mode

Platforms

PC

PlayStation 4

Xbox One

PlayStation 3

Xbox 360
As Mission Giver

In Story Missions
Devin Weston Screenshots
Devin Weston Artworks