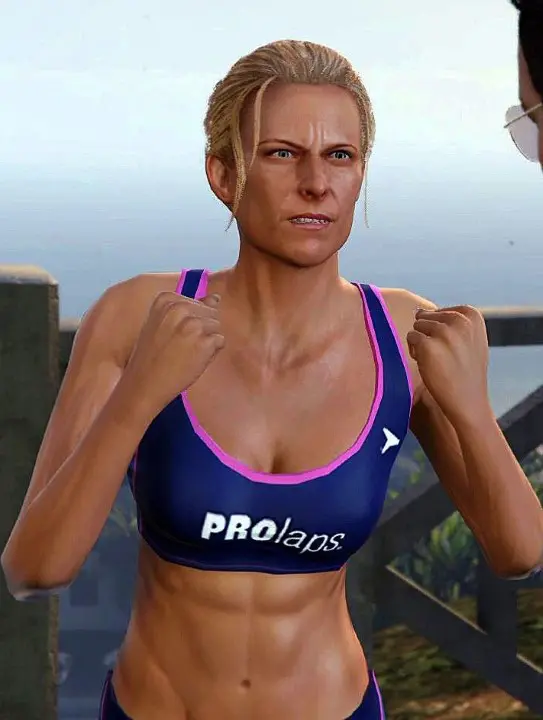 Mary-Ann Quinn is a character that appears as a Stranger & Freaks in Grand Theft Auto V.
Mary-Ann Quinn is a fitness enthusiast who intensely trains for triathlons, being obsessed with fitness.
She comes across as an extremely irritable person, but denies it when asked. She often offers personal information about herself, talking about her personal problems and dismissing them, though her tone and actions prove that these things bother her greatly. She is disdainful of males and berates them with verbal insults, believing that any male that approaches her wants to have sex with her.
Mary-Ann is met by all three protagonists when she challenges them to races. She challenges Michael to a run near the Del Perro beach, challenges Franklin to a short triathlon at the end of Paleto Point in Paleto Bay, and challenges Trevor to a biking race in Vinewood Hills.
Mary-Ann Quinn: Character Info
Mary-Ann Quinn: Appearances
Game Edition

GTA V Story Mode

Platforms

PC

PlayStation 4

Xbox One

PlayStation 3

Xbox 360
Mary-Ann Quinn Missions in Grand Theft Auto V: