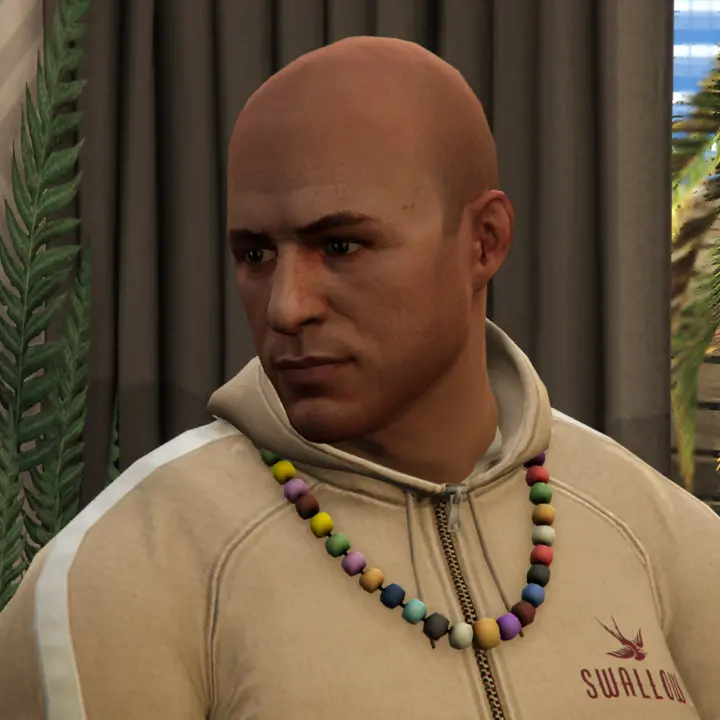 Brucie Kibbutz is a character that appears in GTA Online, introduced on July 23, 2019 as part of the 1.48 Diamond Casino & Resort update.
Brucie Kibbutz is the testosterone-addled fitness enthusiast, who has now become the ambassador for the Bull Shark Testosterone supplements.
By 2019, Brucie has apparently relocated to Los Santos. As part of the GTA Online Diamond Casino & Resort Update, he responds to an ad for a personal masseuse/fitness aid for the Casino owner Tao Cheng. Brucie soon has the young triad on a schedule of intense workouts and Bull Shark Testosterone, unintentionally making Cheng highly agitated and sparking a war with Avery Duggan and his security force.
His Banshee can sometimes be found inside the LS Car Meet warehouse, indicating that he attends the LS Car Meet as of 2021.
The character of Brucie Kibbutz also appears in Grand Theft Auto IV.
Brucie Kibbutz: Character Info
Gender

Male

Born In Year

1977 (36 years old in 2013)

Nationality

IsraelUnited States

Location

Los Santos

Occupation

Bull Shark Testosterone; Masseur at The Diamond Casino & Resort

Also Known As

Brucie; Baby B; Little B

Performer / Actor

Timothy Adams

Affiliation

Tao Cheng
Brucie Kibbutz: Appearances