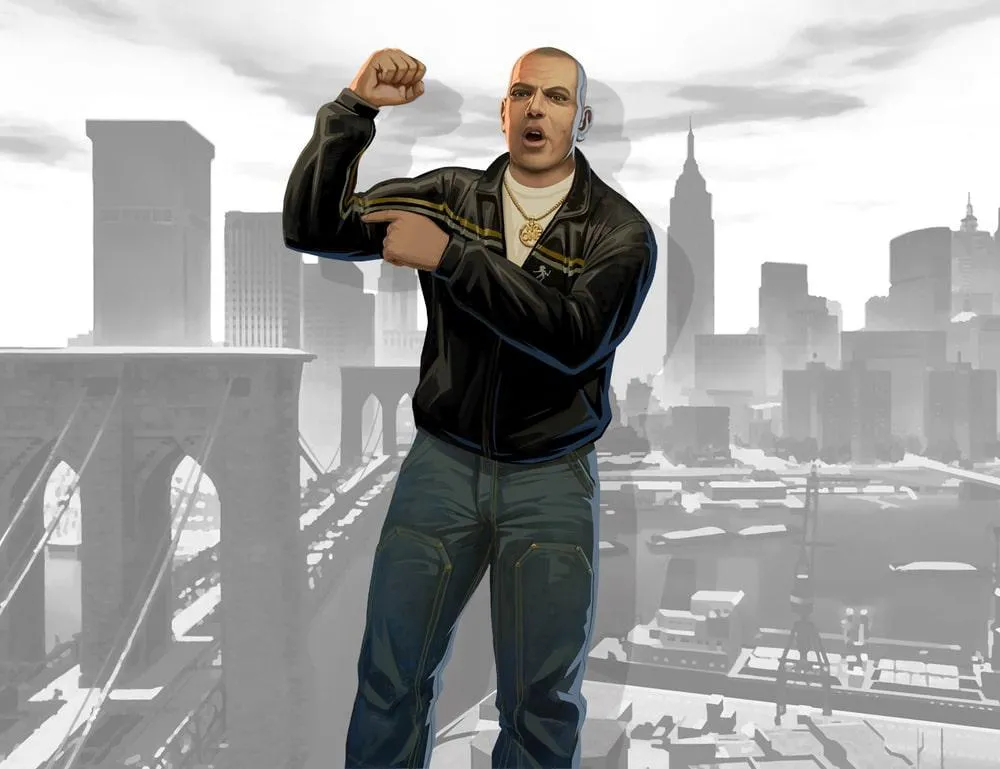 Brucie Kibbutz appears as a Major Character and Friend in Grand Theft Auto IV, as well as a Supporting Character in GTA IV: The Ballad of Gay Tony.
Brucie is a luxury automotive entrepreneur, fitness enthusiast and lifestyle coach who befriends Niko throughout the course of the game. Niko starts working for Brucie after he is introduced to him by his cousin Roman, who aspires to have the same lifestyle as him.
The character of Brucie Kibbutz also appears in GTA Online.
Friendship Activities
After the mission "No. 1", Brucie Kibbutz will call Niko and they will become friends. Brucie can be taken Boating, to Heli Rides, Bowling, Drinking, Eating, to see a Show and to a Strip Club. Boating and Helicopter riding are unique activites that the player can only do with Brucie. Brucie cannot be taken to play Pool or Darts.
Friendship Rewards
Getting Brucie's likeness level over 70% will enable Niko to call him for Helicopter Rides across Liberty City.
Brucie Kibbutz: Character Info
Game Edition

Grand Theft Auto IVGTA IV: The Ballad of Gay Tony
Role in TBoGT

Supporting Character

Gender

Male

Born In Year

1977 (31 years old in 2008)

Nationality

IsraelUnited States

Location

Mohanet Avenue, BOABO, Broker, Liberty City

Occupation

Brucie's Executive Lifestyle Autos

Also Known As

Bruce Motivation Kibbutz; Baby B; Little B

Performer / Actor

Timothy Adams

Family
Brucie Kibbutz: Appearances
Brucie Kibbutz Missions in Grand Theft Auto IV:

Appearances in Story Missions:
Brucie Kibbutz Screenshots
Brucie Kibbutz Artworks