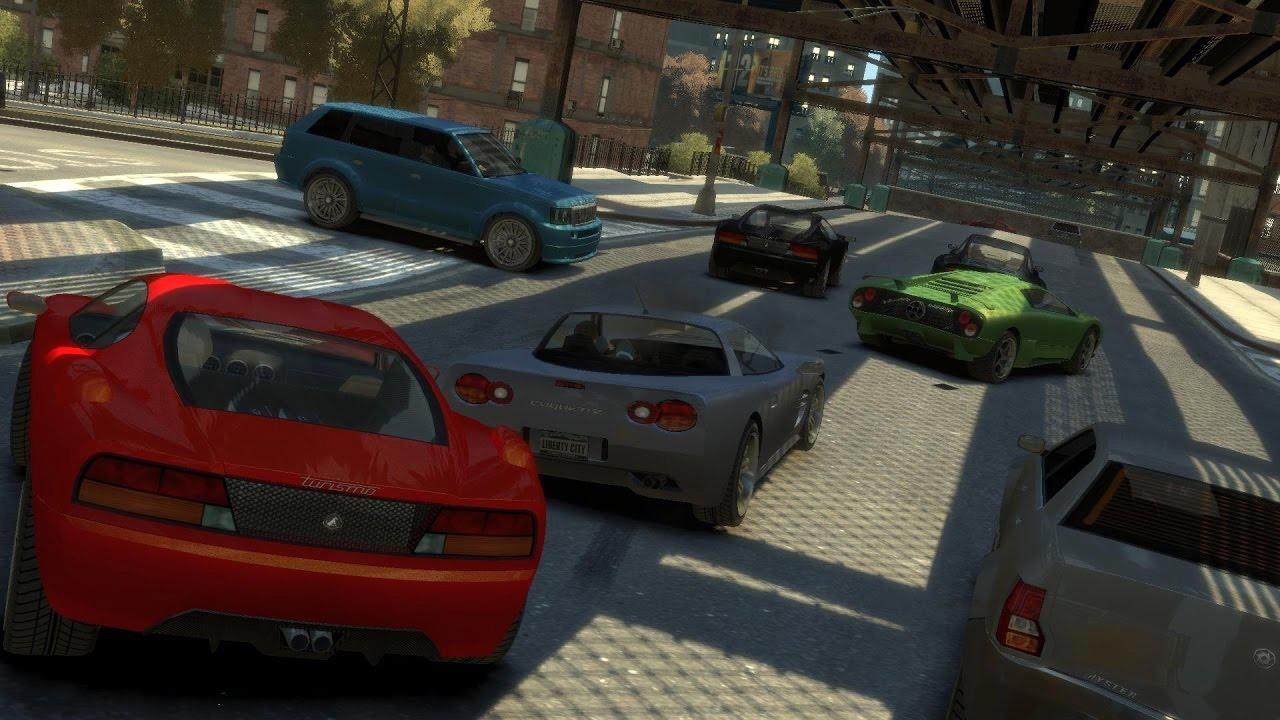 Brucie's Car Races are an Activity in Grand Theft Auto IV, given by Brucie Kibbutz. It becomes available after completing No. 1.
Compete in various motor races in Liberty City
This is an optional endeavor, but it is required for 100% completion of the game. It's not time-sensitive, meaning it can be played at any point, even after the main storyline is completed.
This side activity is also present in Grand Theft Auto V, GTA San Andreas, GTA Vice City, GTA Vice City Stories and GTA Liberty City Stories.
Brucie's Car Races -
Activity

Details:

Brucie's Car Races are a series of races in Grand Theft Auto: IV. After completing No. 1, Brucie Kibbutz tells Niko that the opponents want a rematch and to call him whenever he wants to enter a race.

There are nine races that can be accessed by calling Brucie and selecting the Race option. The races are given to the player in a random order, but all nine must be completed before repeating one. Each race consists of a player and five other vehicles. Because Niko is always the last car to arrive, he always gets the rearmost starting position.
Brucie's Car Races: Rewards
Winning a race awards the player $500. Achieving first place in 20 races will award the player the Genetically Superior achievement. Additionally, it is required to win all nine races at least once for 100% Completion.
Brucie's Car Races: Locations
| Race | Starting Point | Laps |
| --- | --- | --- |
| South Broker | South Slopes, Broker | 3 |
| Airport Run | Willis, Dukes near the Airport | 3 |
| Dukes Boulevard | East Island City, Dukes | 3 |
| South Algonquin | Castle Garden City, Algonquin | 3 |
| Star Junction | Star Junction, Algonquin | 5 |
| Road to Bohan | North Holland, Algonquin | 3 |
| North Alderney | Westdyke, Alderney | 5 |
| Elevated | Alderney City, Alderney | 3 |
| South Alderney | Tudor, Alderney | 3 |
Brucie's Car Races: Mission Info
Game Edition

Grand Theft Auto IV
Mission Type

Activity

Mission Giver

Brucie Kibbutz

Location

Various locations in Liberty City

Available After Mission (Story Mode)

Required for 100%

Yes
Rewards

$500 per race; "Genetically Superior" Achievement for winning 20 races.

Notes

All 9 races need to be won for 100% completion.
Brucie's Car Races: Video Walkthrough