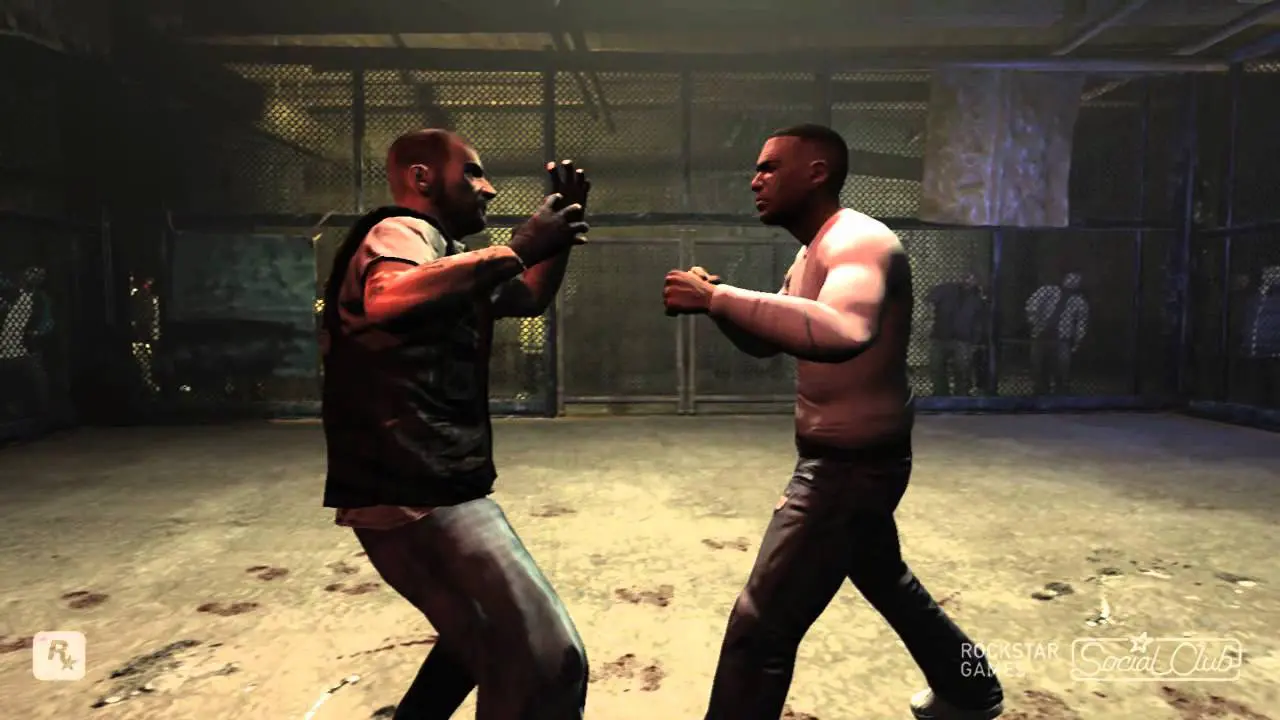 L.C. Cage Fighters are an Activity in GTA IV: The Ballad of Gay Tony, given by Santo . It becomes available after completing Momma's Boy .
Compete in Cage Fighting.
This is an optional endeavor, but it is required for 100% completion of the game. It's not time-sensitive, meaning it can be played at any point, even after the main storyline is completed.
L.C. Cage Fighters - Activity Details:
L.C. Cage Fighters is a fighting mini-game present in GTA: The Ballad of Gay Tony.
Cage Fighting is introduced to the player by Santo during Momma's Boy, Luis being able to compete for $100 or spectate for $50. The fighting arena is found near Playboy X's penthouse.
While spectating, bets can be placed on the winner, but fighting allows the player to earn more money and achievements.
L.C. Cage Fighters: Fighting
Each time the player defeats an opponent, a new challenger is chosen for the next round. Starting from the 3rd round, opponents bring Knives and Baseball Bats to the field, so caution needs to be taken. It is possible to counter-attack melee weapon attacks and steal the weapons, but they will be lost for the following rounds.
At the end of each round, the player's health is increased by 25%. Being taken out results in the player respawning at the Holland Hospital Center, but no money is lost except the participation fee.
There are 6 rounds to complete to achieve the Bear Fight achievement and a $4000 reward.
L.C. Cage Fighters: Mission Info
Game Edition

GTA IV: The Ballad of Gay Tony
Mission Giver

Santo

Mission Type

Activity

Location

Cage Fighter Arena, Algonquin

State / Area

Algonquin

Available After Mission (Story Mode)

Required for 100%

Yes
Rewards

Various amounts of money; "Bear Fight" Achievement

Featuring

Knife Baseball Bat
L.C. Cage Fighters: Video Walkthrough