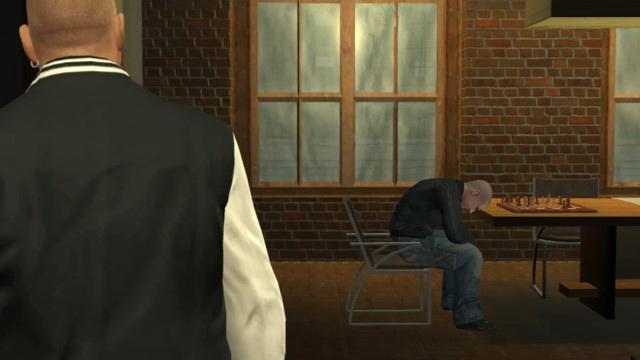 This Ain't Checkers is the 15° story mission of GTA IV: The Ballad of Gay Tony, given by Mori Kibbutz and taking place in Broker / Dukes.
Mori Kibbutz takes Luis on a race.
The Bullet GT waiting at the final portion of the race has a unique lime green colour, it is possible to save it after the mission.
100% Completion Requirements
The following are the Mission Objectives required to obtain 100% completion in the mission "This Ain't Checkers":
Complete the mission in 7:30.
Take 0% Damage.
Land in one of the boats after freefalling.
Was always in first for the duration of the race.
Note: You can complete each requirement in multiple playthroughs of the mission. You don't need to obtain them all in one single playthrough.
This Ain't Checkers: Mission Objectives
Get in the car.
Go to the heliport.
Get in a boat.
Get in a car.
This Ain't Checkers: Mission Info
Game Edition

GTA IV: The Ballad of Gay Tony
Mission Number

15

Mission Giver

Mori Kibbutz

Location

Brucie's Executive Lifestyle Autos, BOABO

State / Area

Broker / Dukes

Available After Mission (Story Mode)
Rewards

$1000

Unlocked Items

No. 3 Triathlons
This Ain't Checkers: Video Walkthrough