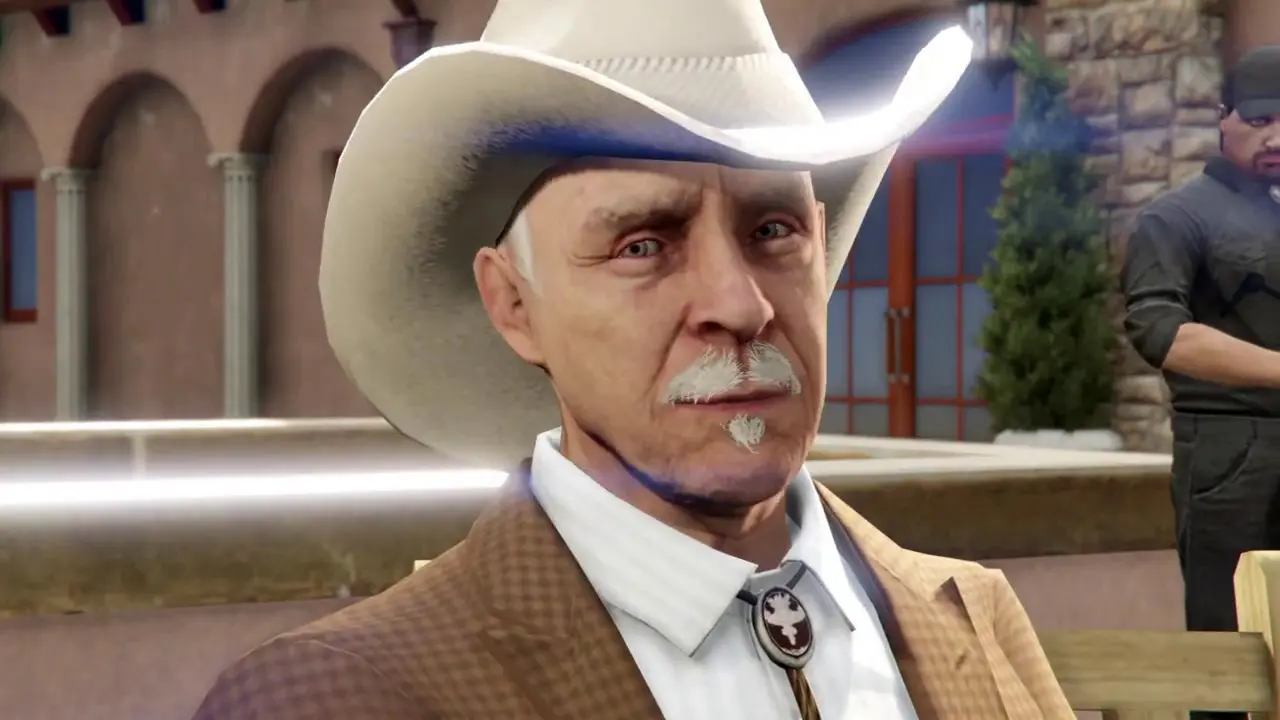 Avery Duggan is a character that appears as a Antagonist in GTA Online, introduced on July 23, 2019 as part of the 1.48 Diamond Casino & Resort update.
Avery Duggan is a Texan petrochemical magnate, described as having multiple investments all over the world, such as oil and natural gas.
Duggan helped bail the Diamond Casino & Resort's owners out of debt during construction and now wants to take over the casino, demolish it, and redevelop the site by any means necessary.
He is often involved in Casino missions, attempting to damage the Casino's equipment and public image, in order to buy it at a very low price. The protagonist is hired by the Casino's owner, Tao Cheng in order to protect it and then to take revenge on Avery.
Duggan is later killed in the "Casino - Cashing Out" mission, when he attempts to flee in an evac helicopter.
Avery Duggan: Character Info
Role

Antagonist

Gender

Male

Nationality

United States

Location

La Fuente Blanca, Vinewood Hills, Los Santos

Occupation

Petrochemical Industry; Private Military Contracting

Family
Avery Duggan: Appearances
Release Date

July 23, 2019

DLC / Title Update

1.48 Diamond Casino & Resort

Game Edition

GTA Online

Platforms

PC

PlayStation 4

Xbox One
Avery Duggan Screenshots
Coming soon.
Avery Duggan Artworks