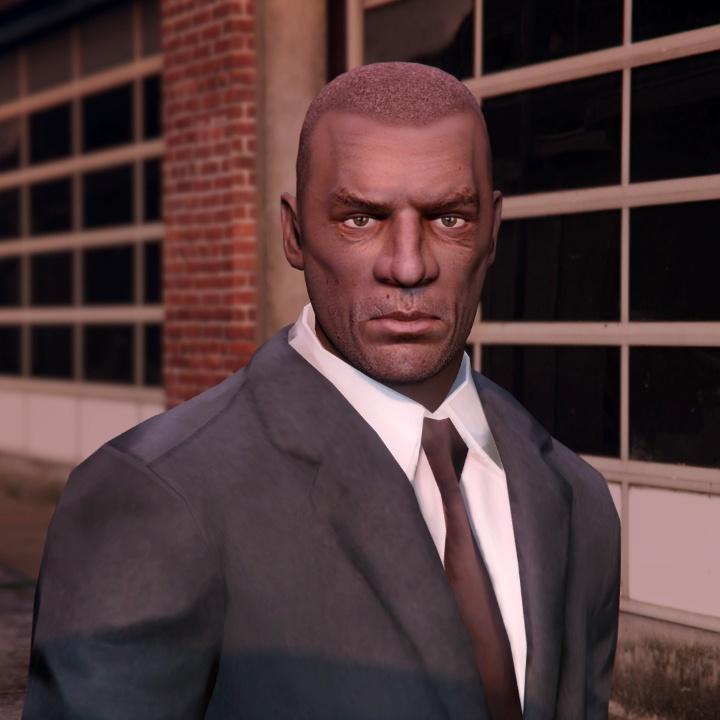 Patrick McReary is a character that appears as a Heist Crew Member in Grand Theft Auto V, as well as a character in GTA Online.
Patrick McReary is a returning character from GTA: IV that appears in the "Getaway Driver" random event. Meeting him and helping him out enables the player to recruit him as a gunman for the game's heists.
In Grand Theft Auto: V, he is a very skilled gunman, having one of the highest skills in the game, but he takes 12% percent of the heist's cut.
Packie reappears in Grand Theft Auto: Online in 2019, part of the Diamond Casino Heist update. He is available for recruitment after rescuing him from the back of a Police Transporter during a random encounter. To pay back the favor, Packie can be chosen to participate as a gunman in the Diamond Casino Heist, having average skills and taking a cut of 8%.
The character of Patrick McReary also appears in Grand Theft Auto IV.
Patrick McReary: Character Info
Role

Heist Crew Member

Gender

Male

Nationality

United States

Location

Los Santos

Occupation

Robbery; Drug Dealing; Gunman

Also Known As

Packie

Performer / Actor

Ryan Johnston

How To Unlock

Met as part of the Random Event: Getaway Driver

Affiliation

Lester Crest

Playability

Director Mode
Patrick McReary: Appearances
Game Edition

GTA OnlineGTA V Story Mode

Platforms

PC

PlayStation 4

Xbox One

PlayStation 3

Xbox 360
Patrick McReary Screenshots