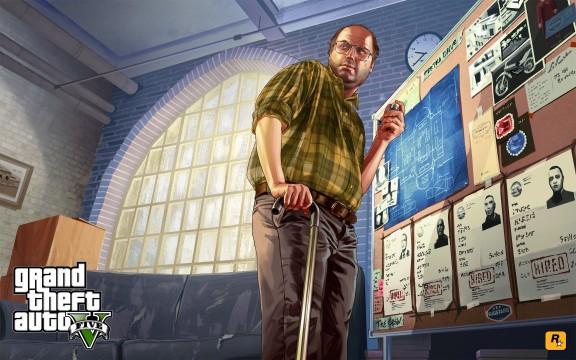 Lester Crest is a major character in Grand Theft Auto V, as well as GTA Online.
An old friend of Michael, he is the mastermind behind the Heists that Michael, Franklin and Trevor pull off. He also issues assassination missions to Franklin.
Despite Lester's physical disabilities, he makes up for this with a genius-level intelligence, a masterful expertise in technology and computing and a sharp eye for detail, which is what makes him an excellent planner for the various heists he has pulled off throughout his life.
He also plays a major role during the GTA Online Heists, helping the players in preparing and setting up the heists.
Character Information
Gender

Male

Nationality

United States

Occupation

Computer Hacker, Heist Planner

Location

House, Amarillo Vista, El Burro Heights, Los Santos

Family

Affiliation

Franklin ClintonMichael De SantaTrevor Philips

Vehicle

Also Known As

L; Lest; Wheels; Long John Teabag; LJT

Playability

Non-Playable
Performer / Actor

Jay Klaitz
Appearances
Game Edition

GTA OnlineGTA V Story Mode

Platforms

PC

PlayStation 4

Xbox One

PlayStation 3

Xbox 360
Screenshots
Artworks