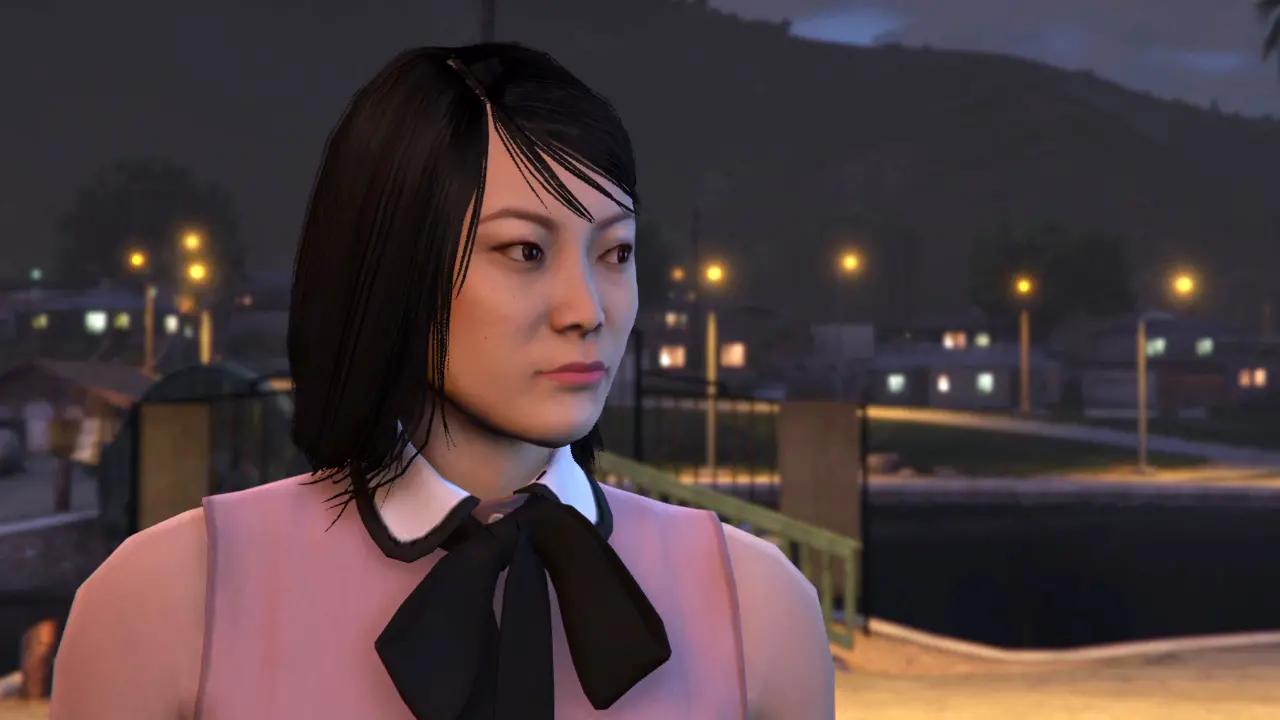 Georgina Cheng is a character that appears in GTA Online, introduced on December 12, 2019 as part of the 1.49 Diamond Casino Heist update.
Georgina Cheng ( 陈·乔治娜 ) is the Vice President of Cheng Holdings, and younger sister of Tao Cheng.
Georgina is the daughter of Wei Cheng, having completed her undergraduate studies in London and her Master's degree at the Vespucci University. According to her assistant, she was voted the "eighty-ninth best-dressed lady in China".
She is a main character in The Diamond Casino Heist. She arranges a meeting between herself, Lester, and the protagonist by hacking their phones, persuading Lester into planning the Diamond Casino Heist as revenge against the Duggans.
Later, as the crew celebrates the Heist's success, Georgina and Lester share a kiss, marking the beginning of their romantic relationship. They continue this relationship after the heist, a picture of the two being seen at the Del Perro Pier, with Lester having won a stuffed animal from one of the carnival games for her.
Georgina Cheng: Character Info
Gender

Female

Nationality

China

Occupation

Cheng Family Holdings

Family
Georgina Cheng: Appearances
Release Date

December 12, 2019

DLC / Title Update

1.49 Diamond Casino Heist

Game Edition

GTA Online

Platforms

PC

PlayStation 4

Xbox One
Georgina Cheng Screenshots
Coming soon.
Georgina Cheng Artworks
Coming soon.