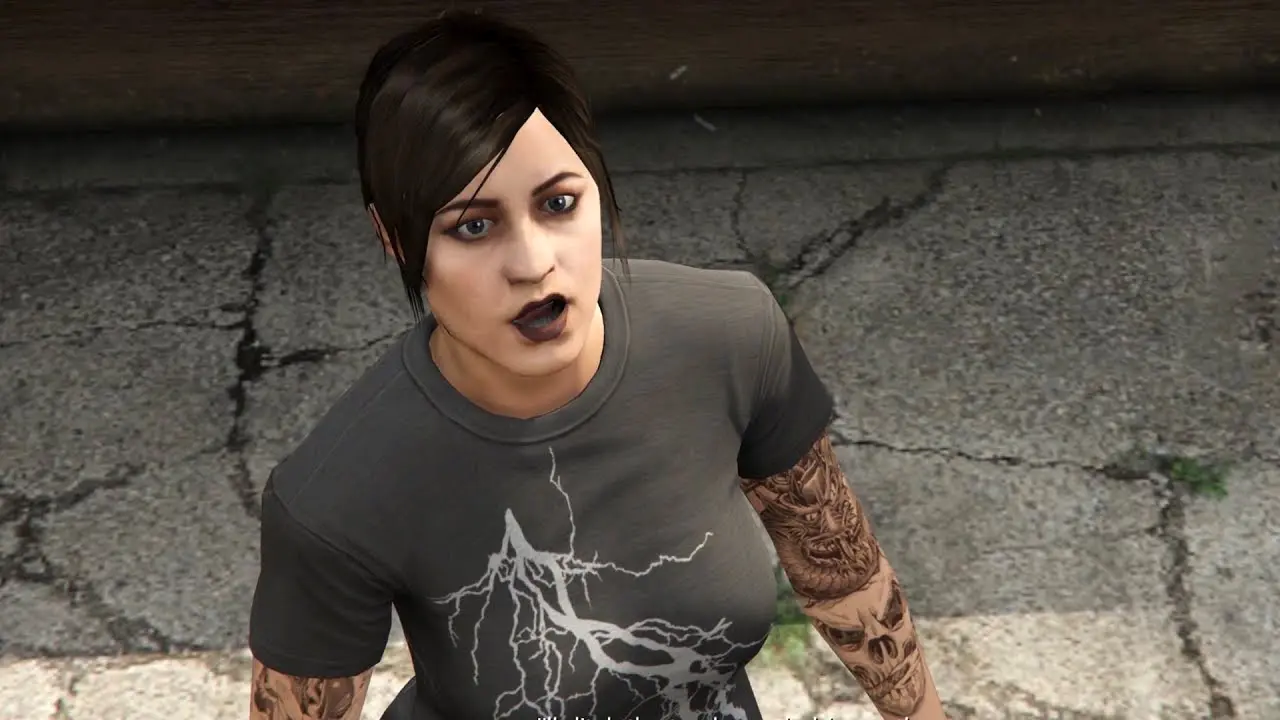 Paige Harris is a character that appears as a Heist Crew Member in Grand Theft Auto V, as well as a character in GTA Online.
Paige Harris is one of the hackers available for recruitment as a Heist Crew Member in Grand Theft Auto: V and in Grand Theft Auto: Online.
She possesses a sarcastic and snarky personality, being openly dismissive and insulting towards Lester, whom she works with. She is also shown to be impatient to people suck as Avi Schwartzman.
Paige is a professional hacker whose profile states that she is very skilled with computers. She has a heist cut of 15% and is the best choice of a hacker in the game, with a very good knowledge of computers and alarm systems.
She is contacted by Lester during the Scope Out setup mission and is asked to deliver some equipment to his factory. She helps to set up the board for the upcoming heist and meets up with the crew after stealing the Kuruma.
In 2018, during the events of the After Hours update, she enters a business partnership with the GTA Online Protagonist. She builds a custom Terrorbyte for them to use in their various illegal ventures, but also for Client Jobs she runs herself. Paige is available for recruitment as a hacker for the Diamond Casino Heist, taking a 9% cut, and is also selectable as a support crew member for the Cayo Perico Heist.
Paige Harris: Character Info
Role

Heist Crew Member

Gender

Female

Nationality

United States

Location

Los Santos

Occupation

Freelance Hacker

Performer / Actor

Julie Marcus

Available After Mission (Story Mode)

Affiliation

Lester Crest

Playability

Director Mode

Vehicle
Paige Harris: Appearances
Game Edition

GTA OnlineGTA V Story Mode

Platforms

PC

PlayStation 5

Xbox Series X|S

PlayStation 4

Xbox One

PlayStation 3

Xbox 360
Appearances in Story Missions:
Paige Harris Screenshots
Paige Harris Artworks
Coming soon.