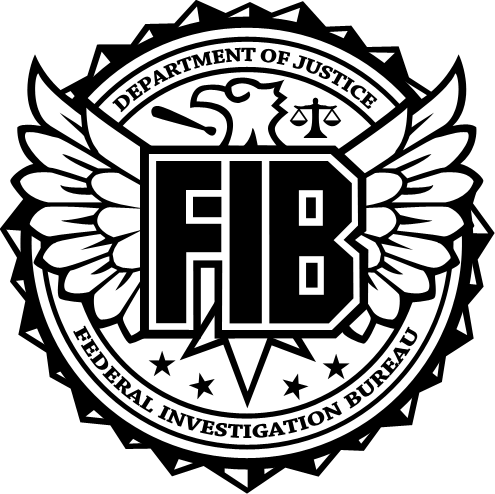 The Federal Investigation Bureau (FIB) is a law enforcement agency in the Grand Theft Auto series.
The FIB is based on the real-life Federal Bureau of Investigation. The FIB has the role of an internal intelligence agency and a federal criminal investigative body.
The agents employed by the FIB are often late middle-aged Caucasian men. These agents wear different types of uniforms; some wear navy blue jackets with the FIB logo, while others wear black suit pants with a white collared shirt, a black sweater vest and a gold badge around their neck. All FIB Agents carry their FIB badges on the neck.
All FIB agents are expert drivers and follow the player with great expertise.
Federal Investigation Bureau (FIB): GTA IV Info
Group Class

Law Enforcement Agency

Faction Type

Government Agency

Nationality

United States

Location

FIB Building, Easton, Algonquin

Also Known As

FIB; Feds

Occupation

National Security

Vehicles

AnnihilatorFIB BuffaloSchafter

Based on (Real Life)

Federal Bureau of Investigation
Federal Investigation Bureau (FIB): Appearances
Game Edition

Grand Theft Auto IV & Episodes
Appearances in Story Missions: