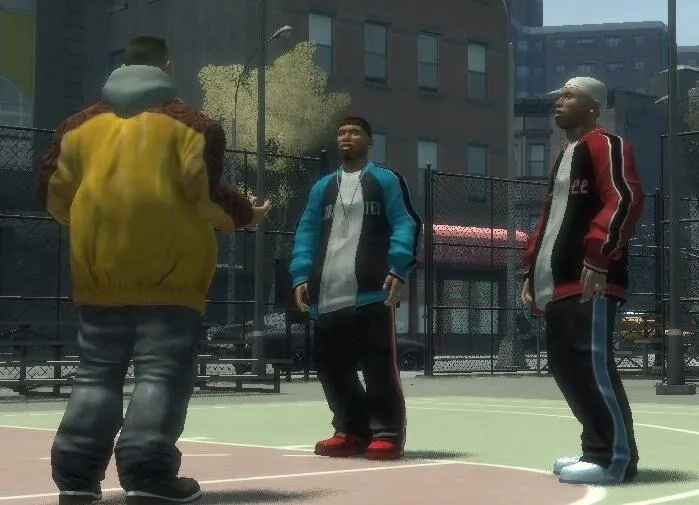 The North Holland Hustlers are an African-American street gang featured in Grand Theft Auto IV. They can be seen operating in northern Algonquin.
They specialize in dealing crack cocaine, but are also involved in other types of criminal activity - "hustling".
Members of the gang can be identified by their flashy, hip-hop inspired attire, such as baggy clothing, brightly coloured tracksuits and jackets, puffer jackets with furry hoods as well as sneakers and Hinterland boots. They can often be seen hanging in groups around North Holland and Northwood.
North Holland Hustlers: GTA IV Info
Group Type

Gang

Faction Type

African-American Street Gang

Nationality

United States

Location

North Holland, Algonquin

Occupation

Drug Trafficking; Hustling

Gang Colors

Black; Blue; Red; White

Front Companies

North Holland Housing Projects; The Triangle Club

Members

Marlon BridgesJayvon Simson

Enemies

Niko Bellic

Vehicles

LandstalkerPatriotPMP 600Presidente

Weapons

Baseball BatKnifeMicro SMGPistol
North Holland Hustlers: Appearances
Game Edition

Grand Theft Auto IV & Episodes
Appearances in Story Missions: