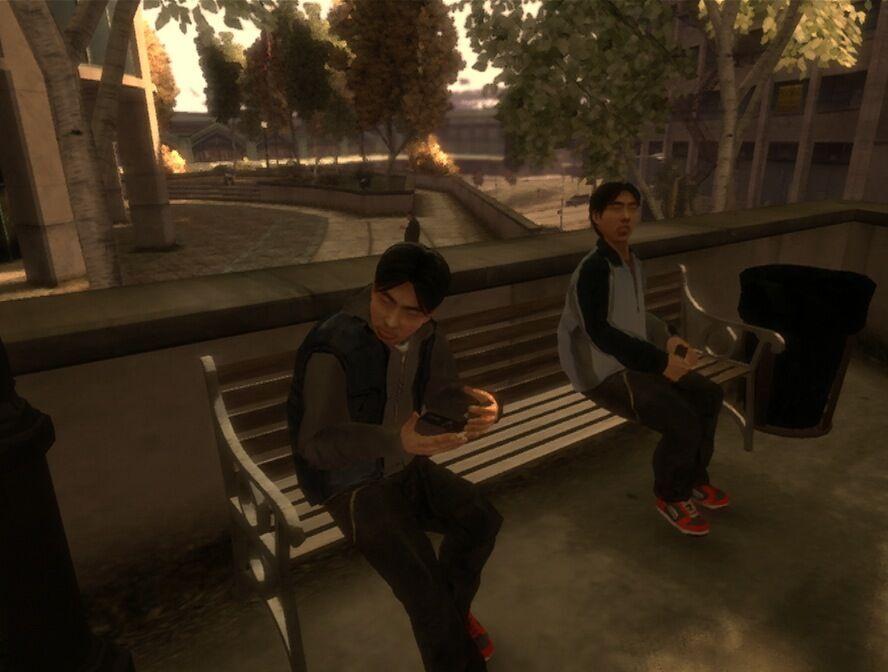 The Korean Mob is a Gang featured in Grand Theft Auto IV and Episodes of Liberty City.
Little is known about the Korean Mob in Liberty City. They are known to be involved heavily in counterfeiting operations, but also in drug deals, as suggested by the LCPD database.
The gang shares Alderney City turf with the Spanish Lords, gang wars between the two being a relatively common occurence.
In 2008, Niko kills a Korean associate, Kim Young-Guk, on the orders of Jon Gravelli.
This Gang also appears in Grand Theft Auto V.
Korean Mob: GTA IV Info
Group Type

Gang

Faction Type

North Korean Crime Syndicate

Nationality

North Korea

Location

Alderney City, Alderney

State / Area

Alderney

Occupation

Counterfeiting; Drug Dealing

Gang Colors

Blue

Front Companies

Mr. Fuk's Rice Box

Affiliation

Derrick McReary Liberty City TriadsSpanish Lords

Weapons

Knife Micro SMG Pistol Pump Shotgun SMG
Korean Mob: GTA IV Appearances
Game Edition

Grand Theft Auto IV & Episodes
Appearances in Story Missions: