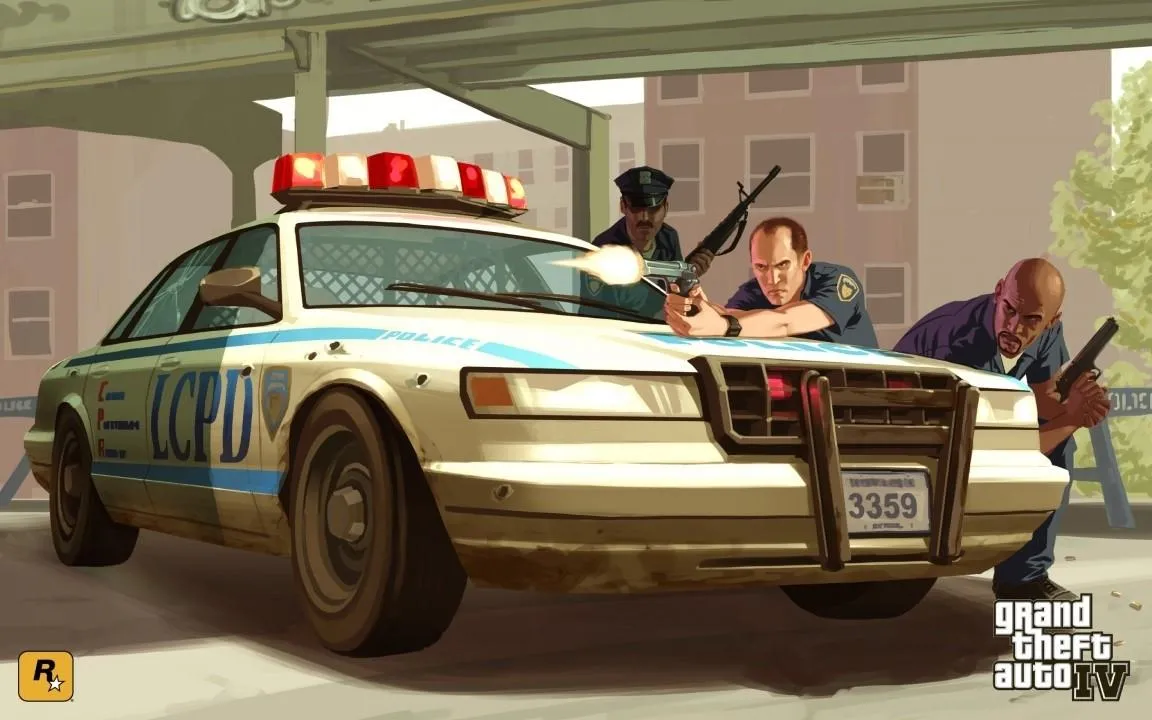 The Liberty City Police Department is the Police Department of Grand Theft Auto IV. It reigns in a "complete operational" status over Liberty City, this meaning that they are the primary law enforcement organization in the city.
The LCPD is organized into different divisions. They include the Highway Patrol Division, the Aviation Unit, the Organized Crime Control Bureau, the Transit Robbery Squad, Anti-Crime Unit, the Harbor Unit and the College Patrol Unit.
The vehicles that the LCPD uses are the Police Patrol, the Police Cruiser. In the air, the LCPD extends their authority with Police Mavericks, while using Police Predators at sea.
GTA 4 Police Stations List:
The LCPD in GTA IV operates 13 Police Stations throughout Liberty City:
Broker
Hove Beach Police Station
South Slopes Police Station
Dukes
East Island City Police Station
Francis International Airport Police Station
Bohan
Fortside Police Station
Northern Gardens LCPD Station
Algonquin
Suffolk Police Station
Lower Easton Police Station
Star Junction Police Station
Westminster Police Station
Middle Park East Police Station
Varsity Heights Police Station
East Holland LCPD Station
This Law Enforcement Agency also appears in Grand Theft Auto V, GTA San Andreas, GTA Vice City and Grand Theft Auto III.
Liberty City Police Department (LCPD): GTA IV Info
Group Type

Law Enforcement Agency

Faction Type

Police Force

Nationality

United States

Location

13 Police Stations throughout Liberty City

Also Known As

LCPD

Vehicles

Police BikePolice CruiserPolice Cruiser (Buffalo)Police MaverickPolice PatrolPolice Predator

Based on (Real Life)

NYPD
Liberty City Police Department (LCPD): Appearances
Game Edition

Grand Theft Auto IV & Episodes
Appearances in Story Missions: