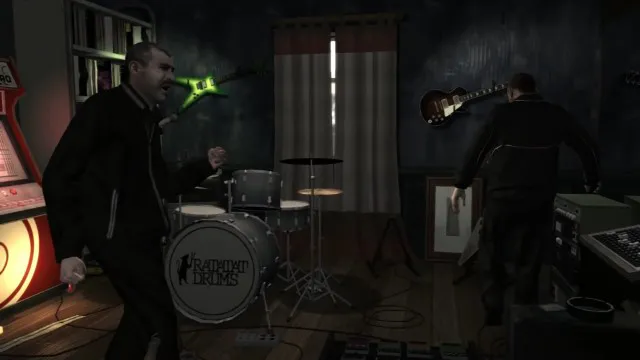 Going Deep is a main story mission in GTA IV: The Ballad of Gay Tony, given by Ray Bulgarin.
It's the 19° TBoGT mission in chronological order, and it takes place in Broker / Dukes.
Luis takes down the NOOSE agents working with Marki Ashvilli.
If Luis enters any car in the car park, the alarm will go off and alert the NOOSE agents, which will fail the mission.
It is possible to place the sticky bomb in the front or back of the Landstalker, depending on how it is parked, however it must be hidden (front or back).
100% Completion Requirements
The following are the Mission Objectives required to obtain 100% completion in the mission "Going Deep":
Complete the mission in 6:30
Take less than 50% damage
Kill 20 enemies via headshots
Have 70% Accuracy
Destroy 5 vehicles
Properly Hide the bomb
Slaughter NOOSE, and FIB agents with the bomb after they gathered around the car
Note: You can complete each requirement in multiple playthroughs of the mission. You don't need to obtain them all in one single playthrough.
Going Deep: Mission Objectives
Go to the underground carpark off Topaz St.
Park the car in the empty space next to the pillar.
Crouch and hide behind the car and wait for the targets to arrive.
Get out of the carpark.
Lose the corrupt NOOSE.
Lose the cops.
Going Deep: Mission Info
Game Edition

GTA IV: The Ballad of Gay Tony
Mission Number

19

Mission Giver

Ray Bulgarin

Location

Bulgarin's House, Meadow Hills

State / Area

Broker / Dukes

Available After Mission (Story Mode)
Going Deep: Video Walkthrough