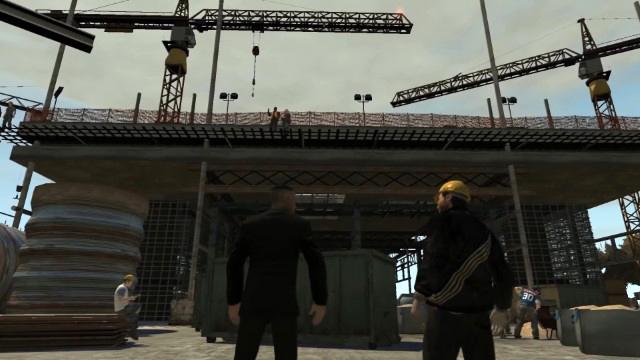 For the Man Who Has Everything is a main story mission in GTA IV: The Ballad of Gay Tony, given by Yusuf Amir.
It's the 22° TBoGT mission in chronological order, and it takes place in Algonquin.
Luis steals a subway car for Yusuf Amir.
After Yusuf exclaims that "People will write a Bible about this shit in the future, baby.", on the top left corner of the screen, a metal bar will whack a worker off a ledge and one can hear him screaming.
If the player gets up before the train passes the Annihilator, Luis will immediately die.
100% Completion Requirements
The following are the Mission Objectives required to obtain 100% completion in the mission "For the Man Who Has Everything":
Complete the mission in 4:20
Take less than 50% damage
Duck under the Annihilator flying above Dillon Street
Destroy 8 Police helicopters and Annihilators destroyed while on the subway cart
Note: You can complete each requirement in multiple playthroughs of the mission. You don't need to obtain them all in one single playthrough.
For the Man Who Has Everything: Mission Objectives
Get to the Algonquin Bridge.
Get in position above the tracks.
Wait for the train and jump onboard.
Fight your way along the train and disconnect the front carriage.
For the Man Who Has Everything: Mission Info
Game Edition

GTA IV: The Ballad of Gay Tony
Mission Number

22

Mission Giver

Yusuf Amir

Location

Castle Gardens, Algonquin

State / Area

Algonquin

Available After Mission (Story Mode)
Rewards

$25,000; Super Drop Diamond; Gold SMG; APC at Yusuf Amir's construction site (if all the 50 seagulls are collected)

Unlocked Items

APC TankSuper Drop Diamond Gold SMG Party's Over
For the Man Who Has Everything: Video Walkthrough