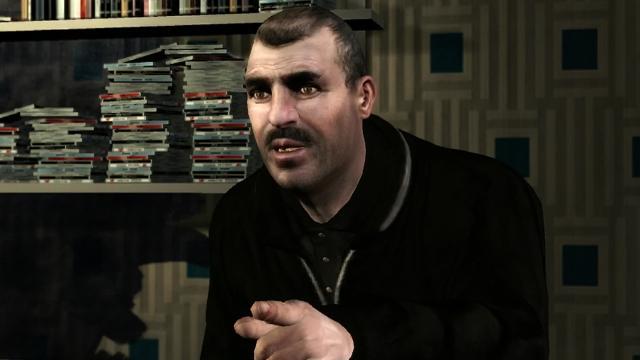 The Bulgarin Mafiya is a gang featured in Grand Theft Auto IV.
Ray Bulgarin's gang is merged with Dimitri Rascalov's gang, since the two are old friends and loyal partners.
Bulgarin also has a large number of goons, who can be seen in several missions in The Ballad of Gay Tony. They cannot be encountered on the streets, as they are bodyguards and hitmen that aren't involved in street criminal activity, and the gang itself is based in the Adriatic and not Liberty City.
Bulgarin Mafiya: GTA IV Info
Group Type

Gang

Faction Type

Russian Crime Syndicate

Nationality

Russia

Location

Liberty City

Occupation

Human Trafficking; Diamond Smuggling

Also Known As

Bulgarin Crime Syndicate

Front Companies

Bulgarin's House

Members

Ray BulgarinTimur
Bulgarin Mafiya: Appearances
Game Edition

Grand Theft Auto IV & Episodes
Appearances in Story Missions: