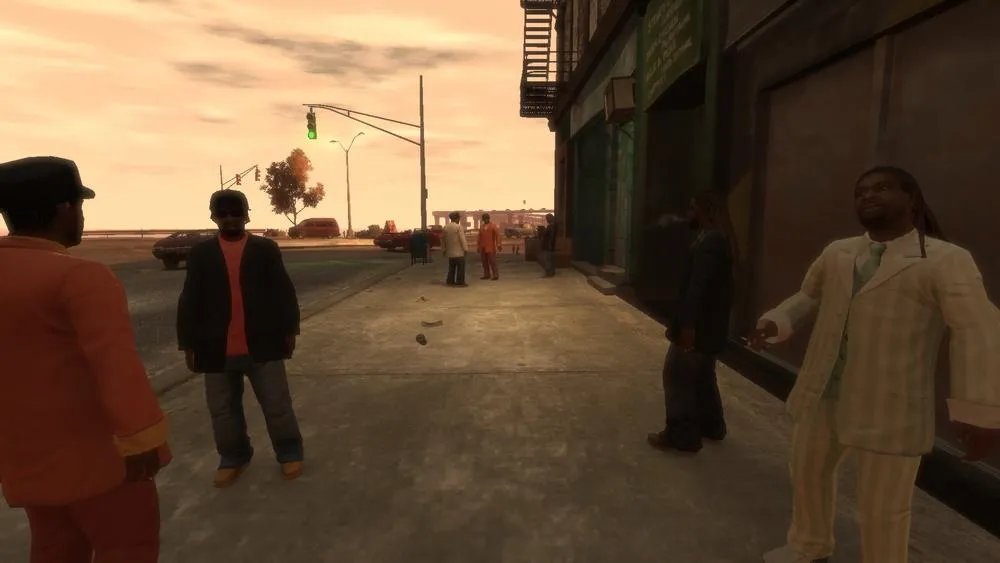 The Yardies, also known as the Jamaicans, is a gang featured in Grand Theft Auto IV.
The gang represents the coalition of the Jamaican posses that operate out of the Beechwood City and Schottler area of Broker, and the Willis area of Dukes in Liberty City.
The gang is led by Real Badman and his underboss and best friend, Little Jacob. The Yardies can be seen wearing brightly colored suits or army fatigues, and some wear Rasta tams, which is a sign of rudeboys style. They usually wear their hair in dreadlocks, and are well-armed, most members carrying pistols.
This Gang also appears in Grand Theft Auto III.
Yardies: GTA IV Info
Group Type

Gang

Faction Type

Jamaican Posses

Nationality

Jamaica

Location

Schottler (Broker); Beechwood City (Broker); Willis (Dukes)

Occupation

Drug Trade; Arms Trade; Prostitution; Armed Robbery

Also Known As

Jamaicans

Gang Colors

Green

Front Companies

Homebrew Café

Members

Real Badman

Enemies

Albanian MobAngels of Death MCBulgarin MafiyaFaustin-Rascalov MafiyaNorthwood Dominican Drug DealersThe Lost MC

Vehicles

Huntley SportVoodoo

Weapons

Baseball BatKnifePistol
Yardies: Appearances
Game Edition

Grand Theft Auto IV & Episodes
Appearances in Story Missions: