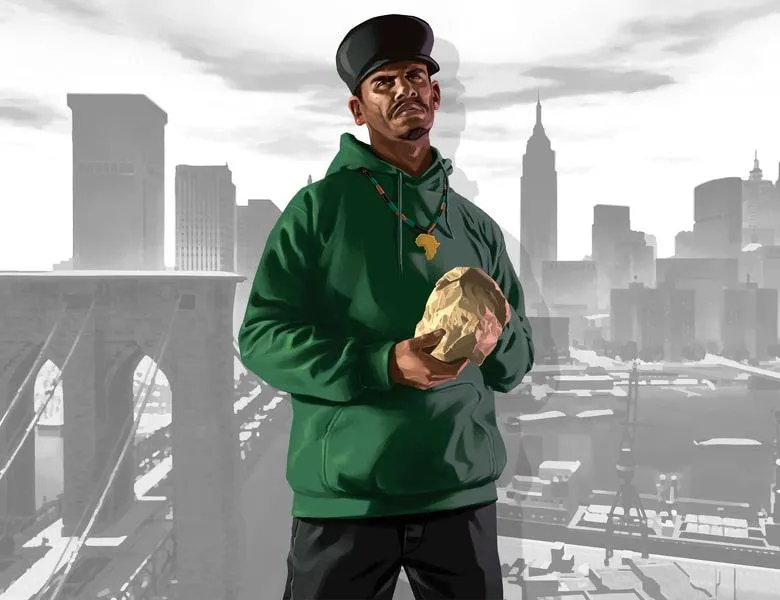 Real Badman appears as a Supporting Character and Random Character in Grand Theft Auto IV.
Real Badman is a Jamaican criminal and drug dealer, the leader of the posse of Yardies and the best friend of Little Jacob.
He is also familliar to Elizabeta Torres and the Spanish Lords. Badman also appears a random encounter, and Niko has to kill some Russian goons for him.
Random Encounter
Unlocks after "Shadow"
Available 24 hours a day.
Found sitting on a bench, north of Dukes Boulevard in East Island City.
Badman has problems with Russian mobsters who invade his turf and steal his gang's money. Niko, also having problems with the Russians, decides to help. Niko and Badman go to a drug deal and take out some Russian mobsters. Niko receives 500$ as a reward for his troubles.
Real Badman: Character Info
Game Edition

Grand Theft Auto IV
Gender

Male

Born In Year

1981 (27 years old in 2008)

Nationality

Jamaica

Location

Broker, Liberty City

Occupation

Homebrew Cafe; Drug Dealing

Also Known As

Teafore Maxwell-Davies; Badman

Performer / Actor

Terry "Seeborn" Marshall

Affiliation

Elizabeta TorresLittle JacobYardies

Vehicles

Huntley Sport

Weapons

Pump Shotgun
Real Badman: Appearances
Real Badman Spawn Locations in Grand Theft Auto IV

Where to find the Real Badman in

Grand Theft Auto IV

:

In his Random encounter, Badman is found sitting on a bench, north of Dukes Boulevard in East Island City.

Appearances in Story Missions:
Real Badman Artworks