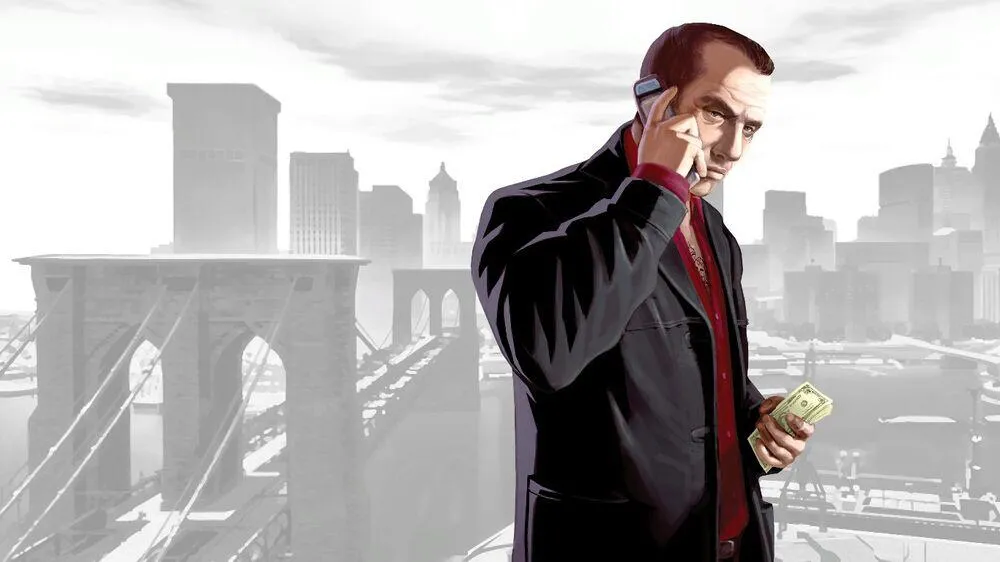 Mikhail Faustin appears as a Major Character and Antagonist in Grand Theft Auto IV.
Mikhail Faustin is a russian who "exploited a loophole in the immigration treaty to gain US residency in the late 90s" and relocated to Hove Beach, where he established his organization consisting of protection rackets, cocaine distribution, pornography and stolen goods. This lifestyle earned him a mansion in Beachgate and two luxury cars.
Mikhail was known for his short and volatile temper, possibly fueled by his alcohol and drug addiction. These led to his violent outbreaks and to taking drastic decisions, such as tasking Niko with killing several associates for seemingly no reason.
Mikhail Faustin: Character Info
Game Edition

Grand Theft Auto IV
Gender

Male

Born In Year

1963 (45 years old in 2008)

Nationality

Russia

Location

Mansion in Beachgate, Broker

Occupation

Perestroika Cabaret Club

Performer / Actor

Karel Roden

Family
Notes

If Niko calls Faustin after he is dead, his voice message will be recorded by Ilyena, telling the caller to leave the family alone.
Mikhail Faustin: Appearances
Mikhail Faustin Missions in Grand Theft Auto IV:

Appearances in Story Missions:
Mikhail Faustin Artworks