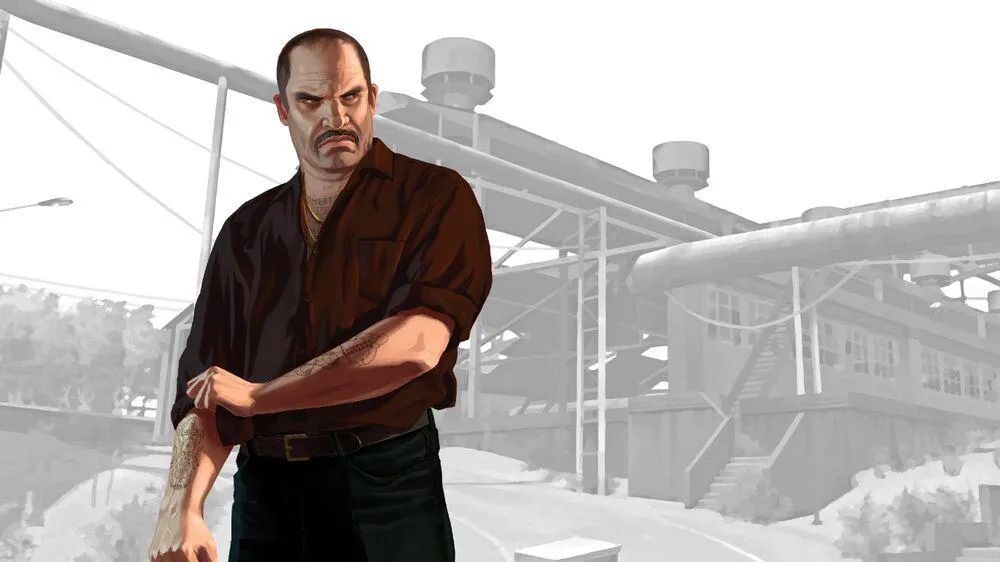 Vladimir Glebov appears as a Antagonist and Supporting Character in Grand Theft Auto IV.
Vladimir Glebov was a senior member of the Faustin Family, making his income from loan sharking and racketeering. Vlad also owned the Comrades Bar and was addicted to cocaine, his supply coming in from his boss, Mikhail Faustin.
Vlad is a bully with a very short temper, showing little respect to whomever he comes across while also demanding great respect in return. Although he is irrascible, he has enough self control to not kill his debtors, as his aim is to recover his money. Vladimir also considers himself charming, although he is clearly unattractive.
Vladimir Glebov: Character Info
Game Edition

Grand Theft Auto IV
Gender

Male

Born In Year

1967 (41 years old in 2008)

Nationality

Russia

Location

Hove Beach, Broker

Occupation

Comrades Bar; Loan Sharking; Protection Racket

Also Known As

Vlad; Vladdy Boy

Performer / Actor

Misha Kuznetsov

Vehicles

Blista Compact Marbelle

Weapons

Baseball Bat
Notes

Vlad is the first main antagonist of the game.
Vladimir Glebov: Appearances
Vladimir Glebov Missions in Grand Theft Auto IV:

Appearances in Story Missions:
Vladimir Glebov Screenshots
Vladimir Glebov Artworks