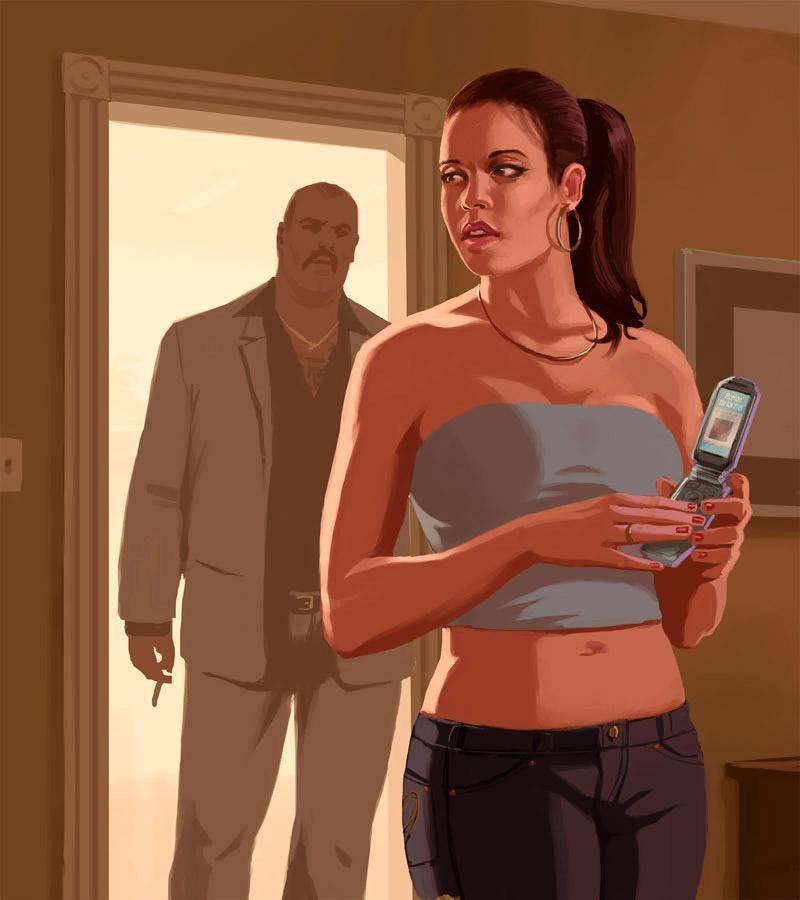 Mallorie Bardas appears as a Major Character in Grand Theft Auto IV.
Mallorie is the girlfriend and, eventually, wife of Roman Bellic.
Mallorie occasionally works as a dancer for Manny Escuela, but her main job is working for Roman at his taxi depot. After Roman's depot is destroyed, Mallorie finds Niko and Roman a place to stay in Bohan and introduces Niko to Manny Escuela and Elizabeta Torres.
Although their relationship is not thoroughly described in-game, it can be seen that Mallorie cares for Roman a lot and asking Niko for help when Roman seems to be in trouble.
Mallorie Bardas: Character Info
Game Edition

Grand Theft Auto IV
Role

Major Character

Gender

Female

Born In Year

1979 (29 years old in 2008)

Nationality

Puerto Rico

Location

South Bohan, Liberty City

Occupation

Bellic Enterprises; Dancer for Manny Escuela

Also Known As

Mal

Performer / Actor

Elena Hurst

Family

Affiliation

Elizabeta TorresManuel EscuelaVladimir Glebov
Notes

"Three's a Crowd" is the only mission where Mallorie appears outside of a cutscene
Mallorie Bardas: Appearances
Mallorie Bardas Missions in Grand Theft Auto IV:

Appearances in Story Missions:
Mallorie Bardas Artworks