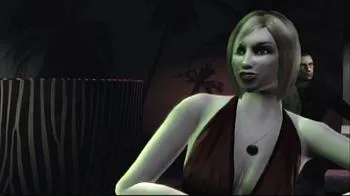 Daisie Cash-Cooze appears as a Random Character in GTA IV: The Ballad of Gay Tony.
Daisie is a debutant from London, and is also a cocaine addict. She is a parody of rich celebrities, forgetting minor characters in their lives. She later reunites with Luis as a random character.
Random Encounter
Unlocks after "Caught with your Pants Down" for GTA IV: TBoGT / "Clocking Off" for IV: The Complete Edition.
Available from 9 PM to 6 AM.
Found inside the Maisonette 9 Club in Westminster.
Daisie reunites with Luis and tells him that Chris Hunt is threatening to leak a private video of her online. Luis drives Daisie around Algonquin in an attempt to find Chris, who is about to leak the tape on the Weazel News mega screen.
Daisie Cash-Cooze: Character Info
Game Edition

GTA IV: The Ballad of Gay Tony
Role in TBoGT

Random Character

Gender

Female

Nationality

England

Location

London, England

Performer / Actor

Elizabeth Jasicki

Affiliation

Gay Tony PrinceLuis Fernando Lopez

Vehicles

F620
Daisie Cash-Cooze: Appearances