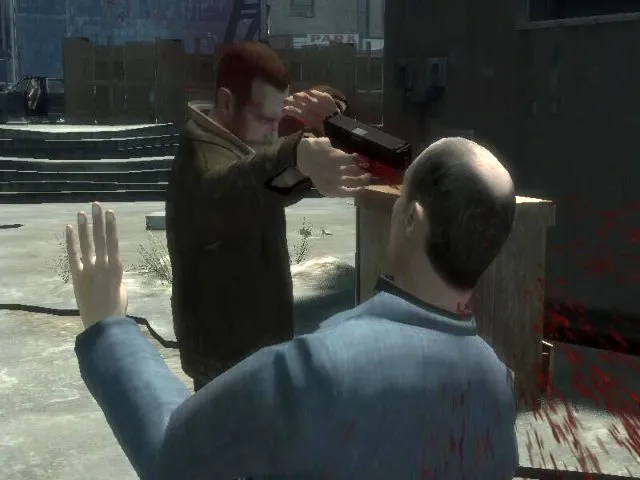 Uncle Vlad is a main story mission in Grand Theft Auto IV, given by Roman Bellic .
It's the 13° GTA IV mission in chronological order, and it takes place in Broker / Dukes.
Niko kills Vlad after finding out Mallorie is having an affair with him.
Niko and Roman confront Vladimir at the Comrades Bar, who escapes through the back door of the club. Niko fights off some goons and then chases Vlad up to the shore of the Humboldt River, where Vlad crashes his car. Vlad tells Niko that if he kills him, Niko will be throwing his and Roman's lives away for "that piece of Puerto Rican chocha", and that he has powerful friends who will find and kill them. Niko ignores him and shoots him in the face at point-blank range. Vladimir is the first antagonist that dies in the storyline.
This mission introduces special executions
Vlad's car is indestructible
Vlad's phone number disappears from Niko's phone after the mission.
Uncle Vlad: Mission Objectives
Go with Roman and look for Vlad at

Comrades

.
Don't let

Vlad

escape.
Vlad is fleeing in his car. Get back to your

vehicle

and chase after him.
Chase after

Vlad

.

Vlad's

crashed his car. He's trying to escape on foot.
Uncle Vlad: Mission Info
Game Edition

Grand Theft Auto IV
Mission Number

13

Mission Giver

Roman Bellic

Location

Express Car Service, Hove Beach, Broker

State / Area

Broker / Dukes

Available After Mission (Story Mode)
Uncle Vlad: Video Walkthrough