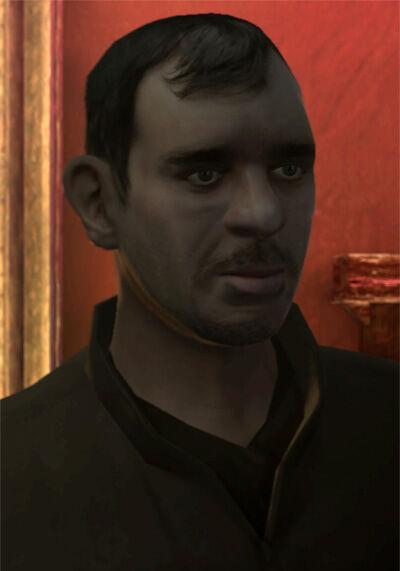 Ivan Bytchkov appears as a Random Encounter and Minor Character in Grand Theft Auto IV.
Ivan is a member of the Faustin Bratva led by Mikhail Faustin, and is a personal henchman of Vladimir Glebov.
Within the crime syndicate, Ivan works both as an enforcer and as a burglar.
Random Encounter
Unlocked after "Three Leaf Clover", if he was spared in "Ivan the Not So Terrible".
Available 24 hours a day.
Found on the corner of Mueri Street and Farnsworth Road in Acter.
After reuniting, Ivan asks Niko to help collect debt money from several Hustlers. Ivan and Niko meet up with hustlers near the Lost MC Clubhouse, who decide to not repay their debts, but to ambush Ivan. Niko and Ivan are able to take down the hustlers and recover Ivan's money.
Ivan Bytchkov: Character Info
Game Edition

Grand Theft Auto IV
Gender

Male

Born In Year

1966 (42 years old in 2008)

Nationality

Russia

Occupation

Burglary; Money lending

Location

Hove Beach, Liberty City; Acter, Alderney

Vehicles

Ruiner
Performer / Actor

Lev Gorn

Notes

The first character whose fate can be decided by the player
Ivan Bytchkov: Appearances
Map Locations (Spawn Areas)

Here is where to find the Ivan Bytchkov in Grand Theft Auto IV:

In his random encounter, he can be found on the corner of Mueri Street and Farnsworth Road in Acter.