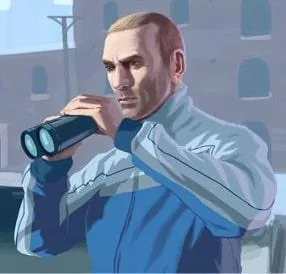 The Petrovic Crime Syndicate, also called Mafiya, is a syndicate featured in Grand Theft Auto IV. The Mafiya is part of the Russian Organized Crime operating primarily in Liberty City and is probably the biggest Russian organized crime family in the U.S.
The boss of the organization, Kenny Petrovic, is believed to be the most powerful Russian kingpin in Liberty City, and possibly America.
The Mafiya is involved in all types of criminal activities, including drug trade, vehicle thefts and racketeering.
Russian criminals can be encountered in Hove Beach, Firefly Island and Beachgate, wearing suits, leather jackets, casual clothes and sport attire and driving Reblas, Schafters, Uranuses and Ingots.
Petrovic Mafiya: GTA IV Info
Petrovic Mafiya: Appearances
Game Edition

Grand Theft Auto IV & Episodes
Appearances in Story Missions: