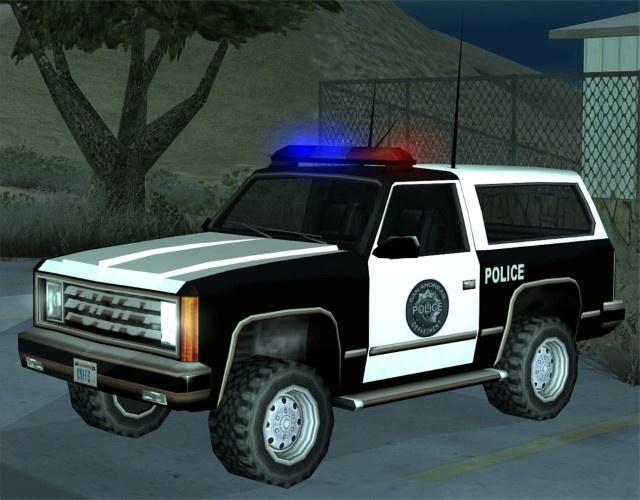 The San Andreas Police Department is a government organization featured in Grand Theft Auto: San Andreas.
The San Andreas Police Department is split into seven sub-divisions:
The Los Santos Police Department
San Fierro Police Department
Las Venturas Police Department
San Andreas State Patrol
Motorcycle Division
Special Weapons and Tactics (SWAT)
San Andreas Coast Guard
Officers can be seen walking on the street and driving police cars. They will chase and attempt to arrest the player when acquiring wanted levels but will let SWAT, FBI and Military agents chase the player at over 4-star wanted levels.
This Law Enforcement Agency also appears in Grand Theft Auto V, Grand Theft Auto IV, GTA Vice City and Grand Theft Auto III.
San Andreas Police Department: GTA SA Info
Group Type

Law Enforcement Agency

Faction Type

Police Force

Nationality

United States

Location

Los Santos Police HQs, Pershing Square; San Fierro Police HQs, Downtown San Fierro; Las Venturas Police HQs, Roca Escalante

Also Known As

SAPD; LSPD; SFPD; LVPD

Based on (Real Life)

LAPD
San Andreas Police Department: Appearances