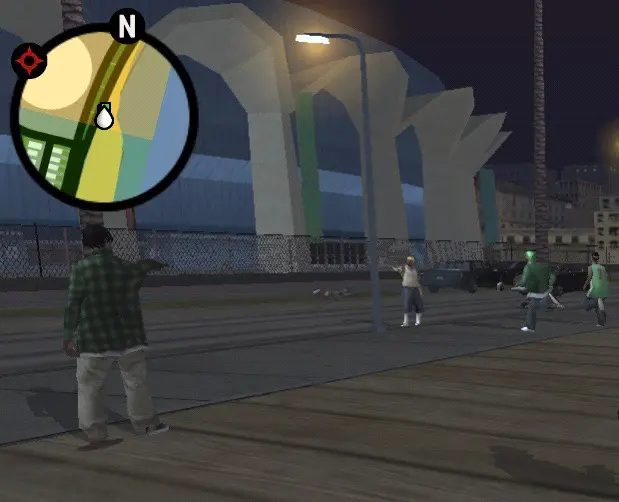 The Seville Boulevard Families are a Gang featured in Grand Theft Auto: San Andreas.
The gang appeared after splitting from the Grove Street Families, and is now controlling the Playa del Seville district. It is very possible that the rivalry stemmed from a different approach to the drug trade, because while the GSF is against trafficking drugs, the other two sets, Seville Boulevard and Temple Drive might be involved in the narcotics business.
They keep the GSF green color but are rivals with them.
Seville Boulevard Families: GTA SA Info
Group Type

Gang

Faction Type

African-American Street Gang

Nationality

United States

Location

Playa del Seville; Willowfield

Occupation

Arms-trafficking; Robbery; Theft; Protection; Gambling; Drug Trade

Gang Colors

Green

Front Companies

Seville Boulevard Flats

Members

Emmet
Seville Boulevard Families: Appearances
Appearances in Story Missions: