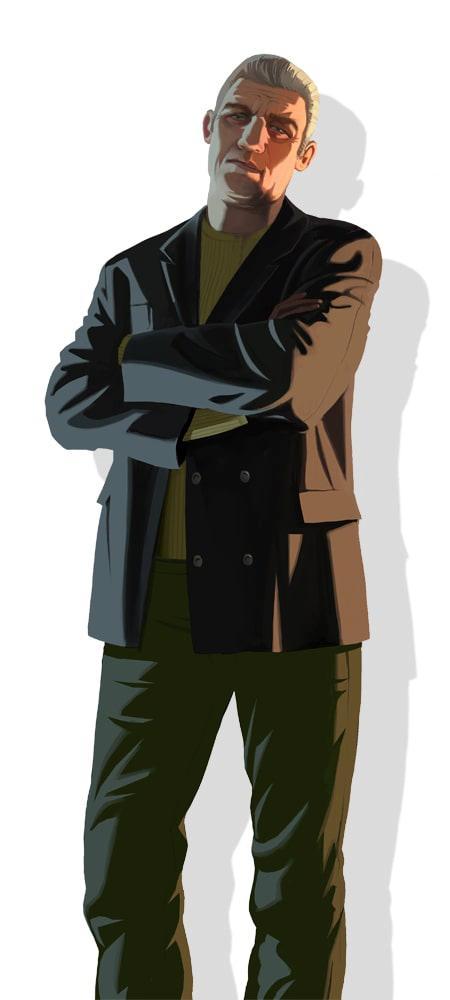 Derrick McReary appears as a Supporting Character in Grand Theft Auto IV, as well as a Minor Character in GTA IV: The Ballad of Gay Tony.
Derrick McReary is an Irish criminal, mainly involved in crime with his brothers, Patrick and Gerald. After the Bank of Liberty City's robbery, he moved to Liberty City from Ireland and took up residence in Alderney.
Derrick seems to be the most compassionate of the McReary brothers, but can also be extremely rash and violent, especially when intoxicated. Despite initially appearing to be an honest person, it is revealed that Derrick is not a loyal person because he betrayed his former IRA colleagues, Aiden O'Malley and Bucky Sligo in order to avoid a prison sentence himself.
Derrick McReary: Character Info
Game Edition

Grand Theft Auto IVGTA IV: The Ballad of Gay Tony
Role

Supporting Character

Role in TBoGT

Minor Character

Gender

Male

Born In Year

1956 (52 years old in 2008)

Nationality

IrelandUnited States

Location

Alderney, Liberty City

Occupation

Part of the McReary crime family

Performer / Actor

George Feaster

Family

Affiliation

McReary Crime FamilyNiko Bellic
Derrick McReary: Appearances
Derrick McReary Missions in Grand Theft Auto IV:

Appearances in Story Missions:
Derrick McReary Artworks