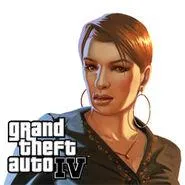 Kate McReary appears as a Major Character and Girlfriend in Grand Theft Auto IV.
Kate McReary is a main character in Grand Theft Auto IV and a girlfriend of Niko Bellic.
Kate is the sister of Packie, who originally tells Niko to stay away from her but later changes his mind and encourages Niko to date her. Kate works at the community center in Dukes.
Kate McReary: Character Info
Game Edition

Grand Theft Auto IV
Gender

Female

Born In Year

1980 (28 years old in 2008)

Nationality

IrelandUnited States

Location

McReary Residence, Meadows Park, Liberty City

Also Known As

Katie

Performer / Actor

Mary Donnelly

Family

Affiliation

McReary Crime FamilyNiko Bellic
Notes

Niko will never be invited in Kate's home after a date.
Kate McReary: Appearances
Appearances in Story Missions: