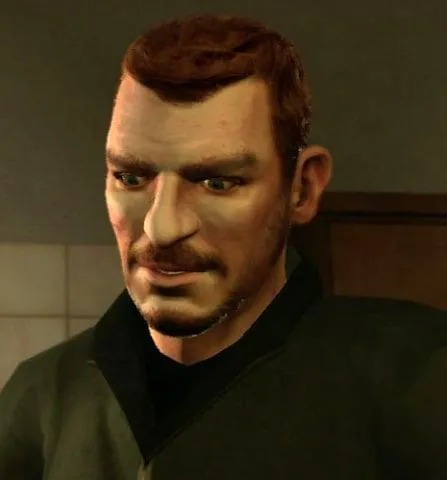 Gerald McReary appears as a Supporting Character in Grand Theft Auto IV.
Gerry McReary is the middle child of the McReary Family and the leader of the Irish Mob.
Gerry appears to have a violent temper, especially against new people, threatening Niko during their first encounter. As the story progresses, he becomes more trusting with Niko.
Gerald McReary: Character Info
Game Edition

Grand Theft Auto IV
Role

Supporting Character

Gender

Male

Born In Year

1973 (35 years old in 2008)

Nationality

IrelandUnited States

Location

McReary Residence, Meadows Park, Liberty City

Occupation

Leader of the Irish Mob; Part of the McReary Crime Family

Also Known As

Gerry

Performer / Actor

PK Sosko

Family

Affiliation

McReary Crime Family Niko Bellic
Gerald McReary: Appearances
Gerald McReary Missions in Grand Theft Auto IV: