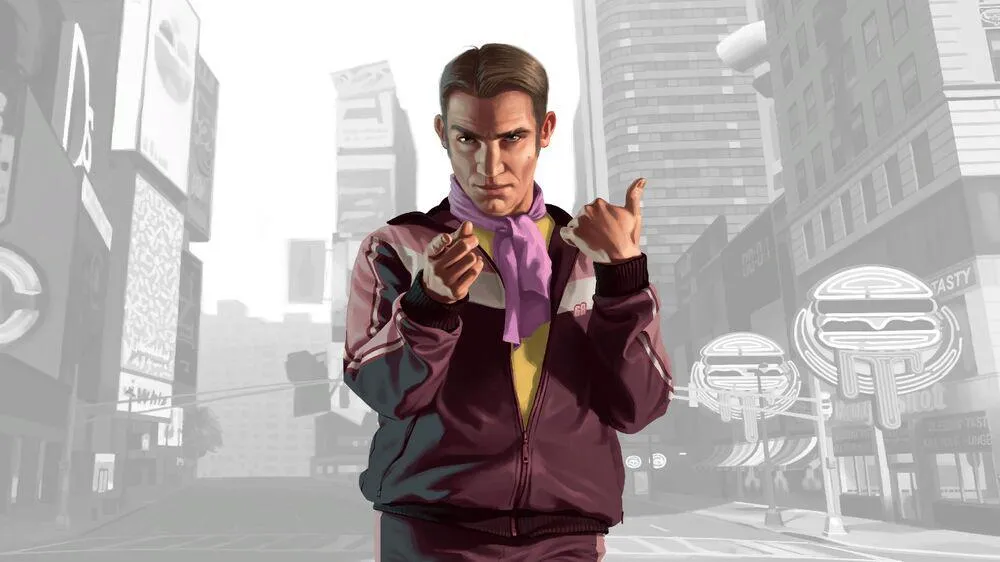 Bernie Crane appears as a Supporting Character in Grand Theft Auto IV.
Bernie Crane, formerly named Florian Cravic, is one of the three survivors of Niko's fifteen man unit, the others being Niko himself and Darko Brevic.
Bernie moved to Liberty City as early as 2001, where he changed his name. He met the Deputy Mayor Bryce Dawkins at "Gay" Tony's Hercules club and starting dating him. After Niko tracks Bernie down with the help of Ray Boccino, he asks Niko for some help against in silencing some homophobes and later rewards Niko with an exotic car.
Bernie Crane: Character Info
Game Edition

Grand Theft Auto IV
Role

Supporting Character

Gender

Male

Born In Year

1978 (30 years old in 2008)

Nationality

Serbia

Location

Apartment, Ivy Drive South, Middle Park West, Algonquin, Liberty City

Also Known As

Florian; Florian Cravic; Flowery Florian

Performer / Actor

Timothy J. Alex

Affiliation

Niko Bellic
Notes

Bernie has a generic female voice if attacked.
Bernie Crane: Appearances
Bernie Crane Missions in Grand Theft Auto IV:

Appearances in Story Missions:
Bernie Crane Artworks